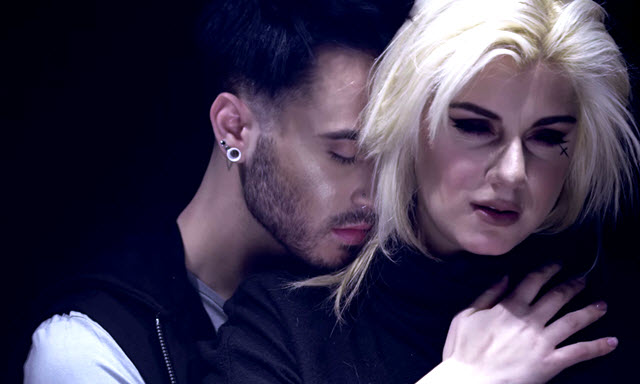 YouTube artist CORVYX has joined forces with American Idol season 14 alum JAX for a cover of the Taylor Swift/ZAYN duet "I Don't Wanna Live Forever." The hit song is a cut from the 50 Shades Darker soundtrack.
The cover video comes on the heels of the release of Funny, the brand new EP from JAX, available everywhere now.
Unlike the original music video from Swift and ZAYN, JAX and CORVYX filmed the sensual clip together, often singing to each other through a mesh screen to illustrate the protagonist's painful separation.
Watch the "I Don't Wanna Live Forever" music video cover from CORVYX featuring JAX right here. Download the song from iTunes
https://www.youtube.com/watch?v=GLWnfgLgUqQ