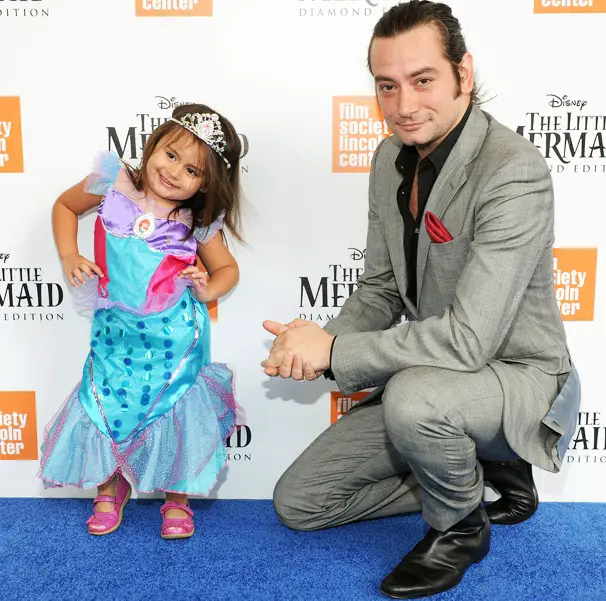 According to the attorney of Constantine Maroulis' girlfriend, Angel Reed, the American Idol alum allegedly violated an order of protection placed against him after an incident at the couple's home on August 11 and is scheduled to be arrested.
Angel, the mother of the couple's 4 year old daughter Malena, claims he sent her inappropriate emails after the incident.
Constantine's rep tells Us Weekly, "Constantine accidentally sent her an email last night. It's truly a non-issue. To the best of my understanding, he was doing a lot of emails late at night, and she accidentally got included on a list. He has no interest in being in touch with her. His only interest is in seeing his child as soon as he can."
Last week, Angel called the police, claiming that Constantine kicked her in the groin. He "flew into a rage, grabbed her by her hair, and threw her violently to the floor," reports US. This, after Angel accused Constantine of having an affair with a married mother of a child at their daughter's school. Constantine was arrested as a result of the incident.
The singer was quickly released after he claimed self defense–that she became enraged after he tried to break off their relationship. His rep told People magazine that he's listened to a recording of altercation, "He says, 'I want to break up with you, don't hit me, leave me alone, don't touch me.'" Reportedly, Constantine was left with injuries on his upper thigh. "He was trying to be a nice guy," said the rep, "…he is the father of their child and he became the victim."
Constantine also obtained a restraining order, and according to the documents TMZ obtained, he claimed Angel is a violent, heavy drinker. She kicked in the door of his Jaguar, destroyed artwork, his flat screen and various memorabilia. She has criminals in her family, and as a result, he fears for his safety and the safety of his daughter.
"Police know he is a good guy," his rep told People. "People who know him and know the situation have been incredibly supportive."
Somebody's relative needs to step in and rescue the child, who is the real victim in this mess.
UPDATED: According to TMZ Constantine WAS arrested Sunday night, and bailed out.