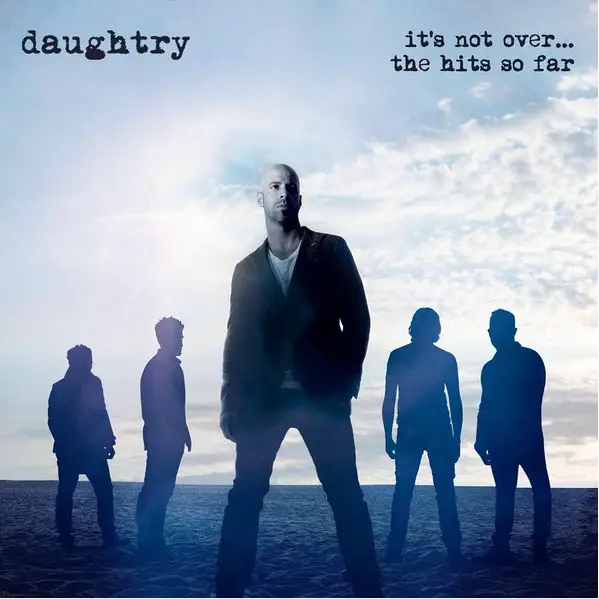 Chris Daughtry wants his fans to know…It's Not Over! The American Idol season 5 alum announced on Instagram his band Daughtry's upcoming Greatest Hits album. The news was accompanied by a photo of the album cover.
"All the details and info coming soon but until then…," teased Chris, "I wanted to give YOU the first look at the cover art for the Greatest Hits album! #cuziloveya #itsnotover"
The album title, It's Not Over…The Hits So Far, is a play on the group's biggest hit, the 2006 smash, "It's Not Over" from the band's eponymous debut.
Daughtry is the third act from American Idol to release a greatest hit package. Kelly Clarkson's
Greatest Hits Chapter One
 came out in 2012, featuring new song and eventual chart topper "Stronger (What Doesn't Kill You)" among the beloved hits. Season 4 winner and country star, Carrie Underwood released Greatest Hits Decade #1
in 2014, which counted hits "Little Toy Guns" and "Something in the Water" on its tracklist of favorites.
Although Chris hasn't revealed the release date or tracklist, it's not a stretch to assume he'll augment the collection of well known and loved songs with a couple of new tunes.
Greatest hits collections are a great way to interest casual fans while giving devotees something to tide them over until the next studio album.  Chris competed on American Idol 10 years ago. It's the right time for the singer and musician to take a look back at a successful career.