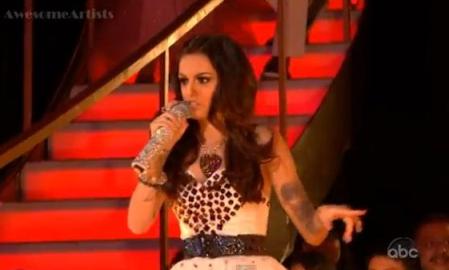 X Factor UK alum and new US teen pop sensation, Cher Lloyd performed "Want U Back" from her new album, Sticks and Stones on Dancing with the Stars.
http://youtu.be/cgcrWEbia9Y
If you want to hear Cher sing live, check out this performance of her new song "Oath" on the Ryan Seacrest KIIS radio show.
PLUS, listen to a sampler of Cher's new album.