Charice as Sunshine Corazon on Glee
In an interview with Boy Abunda on "The Buzz" that aired on Sunday, Filipino singer, Charice, has come out as a lesbian. After the singer took on a short-haired, tomboyish look, the rumors about her sexual orientation began to swirl. Speculation also began about a romance with Alyssa Quijano, another singer Charice met when both were young competitors on a singing contest.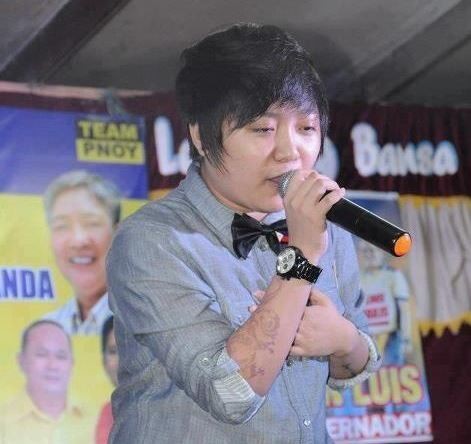 In the interview, when asked if she was a lesbian, Charice answered,  "Opo, tomboy po ako." She also told Abunda that she feels free about coming out. She has admitted to having relationships with females in the past, but did not name anyone specifically.
"Charice…broke down as she apologized to her family and fans who are disappointed by her her coming out, while thanking those who continue to support her," according to ABS CBN.
Reportedly, after a disagreement with her mother, Charice has moved out of her family home.
Check out a snip of the interview below:
Some of you may remember Charice from her guest starring role as Sunshine Corazon, lead singer of Vocal Adrenaline, during the second season of Glee. Also, she recorded a duet, "Have Yourself a Merry Little Christmas," with American Idol alum, David Archuleta, for his 2009 Christmas album, Christmas From The Heart. There were rumors at one point that Charice and David were dating. Also, there was a mini firestorm when David checked out a Charice performance at a gay bar.