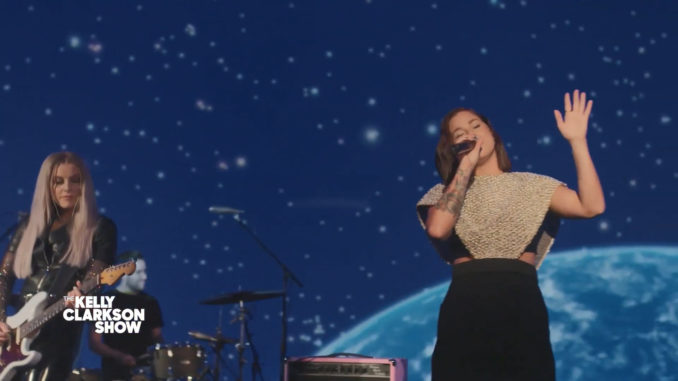 Cassadee Pope dropped by The Kelly Clarkson Show on Wednesday (July 7) to perform her new single, and announce the name of her upcoming album!
The Voice season 3 winner already knows Kelly, as she served as her Knockouts mentor during season 14 back in 2018. Team Kelly Clarkson happened to win that year with singer-songwriter Brynn Cartelli.
Cassadee's next album Thrive comes out later this year
Before Cassadee performed her new single, "What the Stars See," she revealed the name of her upcoming album, Thrive out later this year. The independently released set will be the singer's 4th full length album. 
During the pandemic, Cassadee explained to Kelly, she did a lot of reflection, thinking about the kind of artist she truly is. The singer started her career as a punk/pop artist before switching to country music after her The Voice win in 2012. Now, she wants to meld the two genres going forward.
"What the Stars See" was the first song Cassadee wrote remotely
Her current song "What the Stars See," came out of Cassadee's first Zoom session with co-writers. She was sitting outside in front of her computer, looking up at the starry Nashville sky. She thought to herself, "The stars can really see everything." It reminded her of how after a breakup, or losing a friend, "you used to know everything about them…all of a sudden you know nothing." She added, "I'm really proud of how it turned out." 
After her remote interview with Kelly, her performance of the rock tinged country song rolled. Watch the interview and performance below. 
Cassadee Pope sings "What the Stars See" on The Kelly Clarkson Show