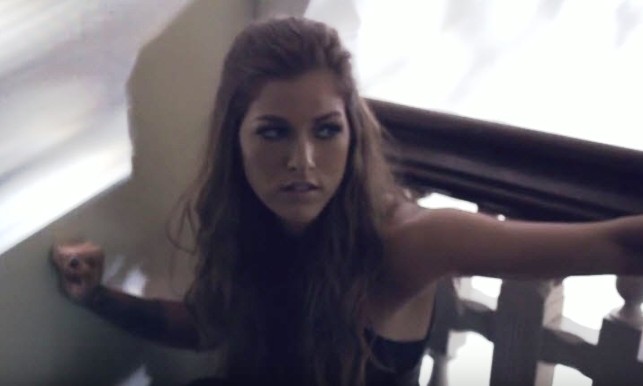 The Voice 3 winner, Cassadee Pope, has dropped the new music video for her single, and country girl power anthem, "I Am Invincible." In it, her young self is bullied by a group of girls in art class who smash a birdhouse she was building. Cut to Cassadee as an adult, helping to build a home for a family in need. She's a woman for whom adversity has turned into strength.
The singer told Seventeen magazine, where the video premiered, that "the inspiration behind "I Am Invincible" was the overall obstacles life throws at you and how you choose to take them on." Cassadee continued, "It's all about how you react to the tough times that stand in your way, and not so much the tough times themselves."
About casting the video, Cassadee said, "It was important for me to have young actors because those are the most influential years. Those scenes really show you how hard life can be, but that you have to keep building."
Cassadee Pope Performs "I Am Invincible" at the Special Olympics
Watch the new "I am Invincible" music video from Cassadee Pope.