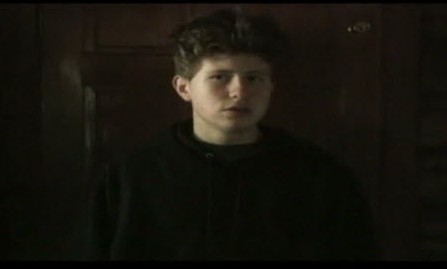 Casey Abrams starred in a student film, 18 minutes, while he was a student at the Idyllwide Arts Academy. The film was directed by a fellow student,   Alexis Achavarria, who was only 15 when he wrote the script.
The film follows 3 separate story lines. A 14 year-old Casey plays the son of a man descending into madness.  The protagonists in the story, discovering the power of love, are unaware that they are living the last 18 minutes of sunlight on earth.
The film earned Achavarria a Best Screenwriting award from the Idyllwild  in 2004. The following year, he filmed 18 minutes with the help of his fellow classmates.
The film was selected for the Palm Springs International Short Film Festival one week before Achavarria returned from Thailand. Since then, 18 Minutes has received several awards in 18 different festivals and venues around the world.
Sadly the director died in 2005 from a heart attack brought on by a bacterial infection he brought back from overseas.
It's a great little film. Casey does a nice job in a very heavily dramatic part. Watch below.