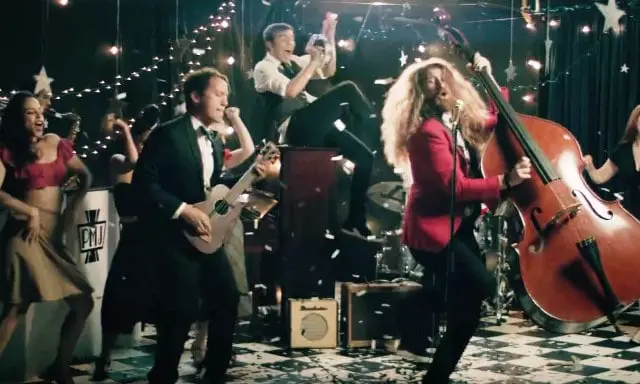 American Idol season 11 alum Casey Abrams recently joined forces with retro outfit Postmodern Jukebox. This time they shot a 50's inspired cover of Toto's "Africa" but in an 80's inspired clip.
The 80's hit has made somewhat of a comeback recently after a cover the alt/rock band Weezer recorded shot up the iTunes chart.
The video starts out in a futuristic instrument store that sells no real instruments and ends up in a raucous music hall, with Casey and his bass leading the way.
Check out Casey Abrams and Postmodern Jukebox performing a cover of Toto's "Africa" here.