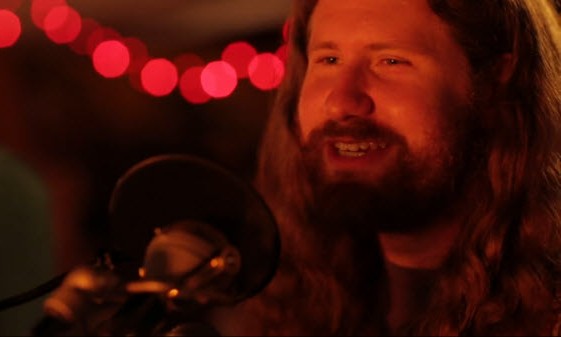 Happy Birthday, Casey Abrams! He celebrates his birthday with a release of a new "backyard" video to Billboard.com.
This time, he performs his song "Great Bright Morning" from his self-titled 2012 debut album.  A few folks you will recognize take part in the friendly sing-along, including fellow season 10 alum, Haley Reinhart, Season 6 runner-up, Blake Lewis and Season 5 2nd runner-up, Elliott Yamin.
Also, you might spot actress Alyson Stoner (Cheaper by the Dozen) and former X Factor contestant, Dani Knight.
"Great Bright Morning" is a song about friendship, Abrams has said, inspired by his own experiences exploring the hills of Idyllwild, Calif., with his dog.
Casey, who turned 24 on February 12, currently appears as a special guest on Postmodern Jukebox's European tour.
Read More:
Casey Abrams and Postmodern Jukebox – "Stacey's Mom" Vintage Jukebox Style! (VIDEO)
Casey Abrams Covers Sam Smith New Orleans Jazz Style! (VIDEO)
Haley Reinhart & Casey Abrams are "All About That Bass" (VIDEO)
Casey Abrams and Friends – Great Bright Morning