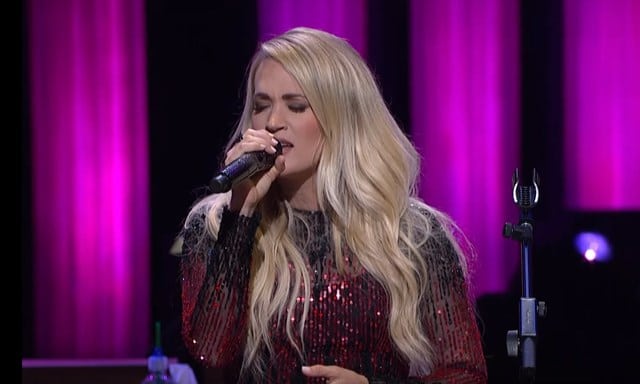 Watch American Idol season 4 winner Carrie Underwood perform her current single, "Cry Pretty" at the Grand Ole Opry, filmed on May 11, 2018.
The performance is one of several appearances the country star has made this summer at the venerable country music institution. However, that particular visit back in May was special. On that day, Carrie celebrated her 10 year anniversary as a member of the Grand Ole Opry.
On May 10, 2008, country music legend Garth Brooks inducted the singer into the Grand Ole Opry. This, after Randy Travis delivered a surprise invitation to the singer two months prior. And now, 10 years later, Carrie has become somewhat of a legend herself. 
Watch Carrie Underwood perform "Cry Pretty" at the Grand Ole Opry below.
https://youtu.be/QnLMsPHojfo