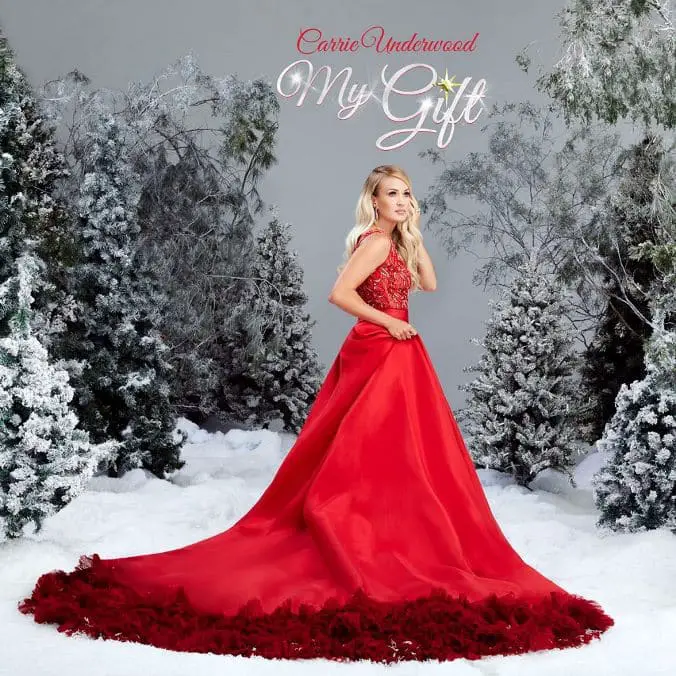 Carrie Underwood announces the track list of her upcoming Christmas album, My Gift. The set is due out everywhere on September 25.
The set features two surprising duets. The Voice coach John Legend and the singer's young son, Isaiah Fisher.
Carrie Underwood Stars in Reimagined 2020 NBC SNF Open
Carrie Underwood Trends on Twitter Because Black Folks Love Her
"The songs on #MyGift are a mix of Christmas classics that are close to my heart and new songs that I hope will become close to yours," Carrie writes on Instagram. "The album also includes a couple of very special guests…I can't wait for you all to hear "Hallelujah" written by and sung with the incredible @JohnLegend, and a very special version of "Little Drummer Boy" featuring my own little drummer boy, Isaiah. September 25 can't come soon enough! #MyGift"
Carrie Underwood isn't the first American Idol winner to sing a Christmas duet with John Legend. Last year, John teamed up with fellow The Voice coach and OG American Idol winner Kelly Clarkson for an updated (and controversial!) version of "Baby It's Cold Outside."
Carrie Underwood's My Gift Tracklist
Joyful Joyful, We Adore Thee
O Come All Ye Faithful
Let There Be Peace
Little Drummer Boy (Feat. Isaiah Fisher)
Sweet Baby Jesus
Hallelujah (with John Legend)
O Holy Night
Mary Did You Know?
Have Yourself a Merry Little Christmas
Away in a Manger
Silent Night
https://www.instagram.com/p/CEZFQLhJ_H-/
Pre-orders of the My Gift CD with exclusive merchandise are available here. Carrie will also release My Gift will  on vinyl on October 30. Pre-orders of the vinyl will be available soon.