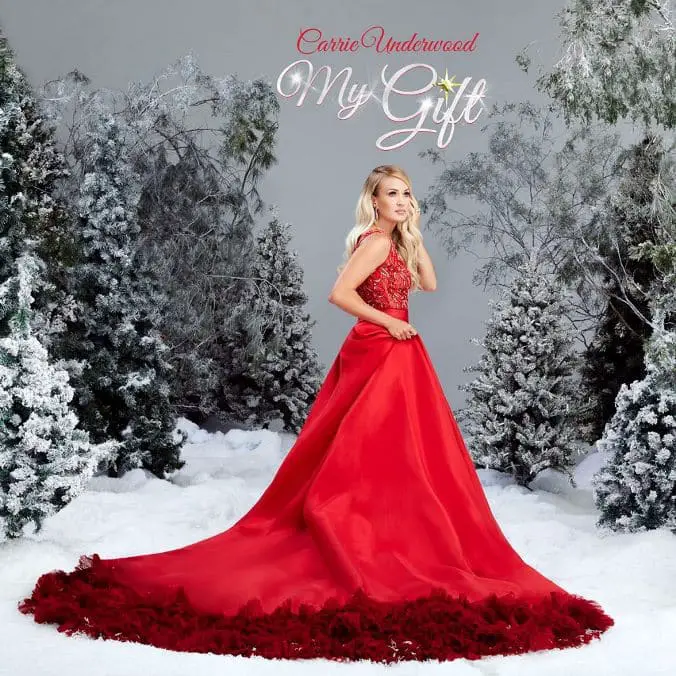 Carrie Underwood releases a brand new song exclusively to Amazon Music. The American Idol season 4 winner's new original tune titled "Favorite Time of Year" now appears as a bonus track on Amazon Music for her new album, My Gift.
"'Favorite Time of Year' is a joyful, super happy and fun Christmas song because it is about all of the things that make you happy this time of year, and it puts you in the mood to celebrate," said Carrie in a statement. "I can't help but smile when I sing it, it just brightens my day and I'm thrilled to share it today only on Amazon Music."
To spread holiday cheer even further, artists including Justin Bieber, Mary J. Blige, Katy Perry, and Carrie Underwood have teamed up with Amazon and its "Delivering Smiles" holiday campaign, to give back to charitable organizations and the communities they serve this season.
These artists have identified non-profits including Alexandria House, Inner-City Arts, LIFT, Westchester Jewish Community Services' Mary J. Blige Center for Women and Girls, Monroe Carell Jr. Children's Hospital at Vanderbilt, and Boys & Girls Clubs of America, to fulfill each organization's AmazonSmile Charity Lists and donate tens of thousands of items. This is part of a larger Delivering Smiles holiday campaign recently announced, with Amazon donating millions of items through product and monetary donations to over one thousand charities worldwide.
Those with Amazon Prime (Free Trial) can stream the song for free. To Download Carrie's new Christmas album My Gift from Amazon, which includes "Favorite Time of Year" click this link .
Try Amazon Music (Free Trial)
(Amazon links are sponsored)
Listen to a sample of "Favorite Time of Year" from My Gift below.