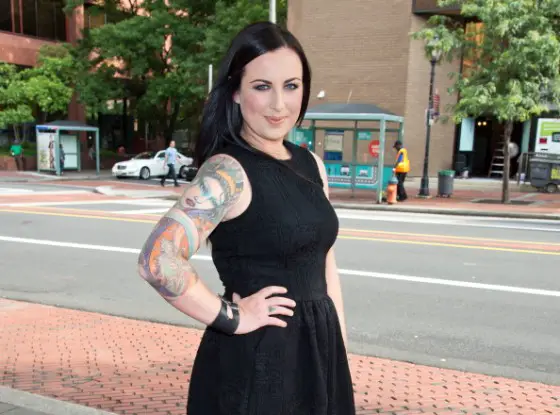 Look who is going on the road with the American Idol 14 team when they hit their first big city cattle call in Minneapolis, MN on Wednesday to audition hopefuls?
It's American Idol season 7 alum, Carly Smithson! Sometimes alums appear at the cattle calls to rally the troops, but this may be the first time one has joined the team to help the crew pick singers for the upcoming season.
Correction: Carly made the Top 10 in Season 7, although she did audition for Season 5, but was disqualified because her immigration papers weren't in order.
It sounds like fun!
If you have what it takes to be the next @AmericanIdol get out to the Mariucci Arena !!!!!! We want to hear you !!!! See you there :-)

— Carly Smithson (@CarlySmithson) June 17, 2014
Who's coming to Minneapolis Auditions ?? Excited to be joining the Team for AI14 !!! Who knows – Maybe I'll pick the next @AmericanIdol :-) — Carly Smithson (@CarlySmithson) June 17, 2014