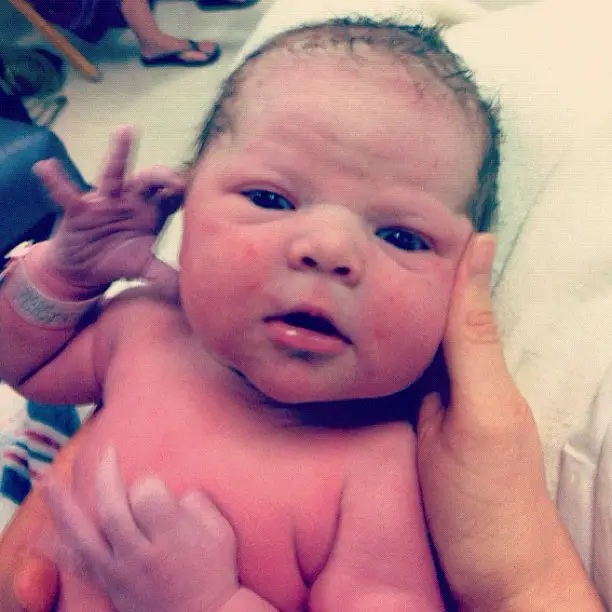 Photo: Brooke tweeted, "Meet my lil' London girl… Born last night, 8lbs 12oz 20 inches! I can't stop staring at her, she is perfect"
Season 7 alum, Brooke White, gave birth to a to daughter London, her first child with husband Dave Ray, on Thursday, May 24 at an Los Angeles-area hospital, according to People Magazine.
"Baby London is here," an ecstatic Ray tells PEOPLE. "Our girl came in at 6:41 p.m. and is 8 lbs., 12 oz.!"
Mother and daughter "are both healthy as well," Ray adds.
According to Ray, the name London is a nod to his parents and family, who are all from England and specifically the London area.
A huge congratulations to Brooke and Dave and their baby girl London!