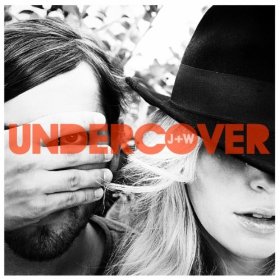 Brooke White has a lot on her plate these days, but it's all good stuff. She recently gave birth to a baby girl London last week.  And if that weren't enough–she and her musical partner, Jack Matranga–otherwise known as Jack And White–have just released an  EP of covers aptly named Undercover.
Each decade is represented by a song–beginning with the 60's "California Dreaming" by the Mamas and the Papas  and ending with the 2010 song, "Tighten Up",  by the Black Keys.   The duo takes the listener on a cool mini-musical tour of the last 50 years.
You can listen to a stream of the six song EP right here. And if you like, download Undercover at iTunes and Amazon.
Download Undercover
Listen to a steam of Undercover