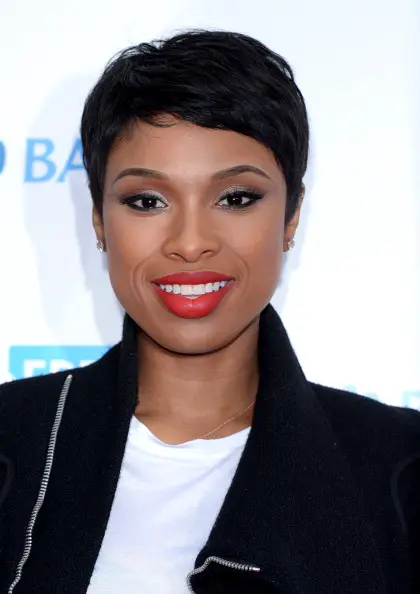 American Idol season 3 alum, and Oscar winner, Jennifer Hudson will perform "Neverland" from the upcoming Broadway musical on tonight's Tony Awards.
It marks the first time a celebrity singer that has no current ties to Broadway has been hired to perform on the Tony's. According to the NY Daily News, some Broadway insiders are not happy about that.
"The play's stars are supertalented; they're just not superstars," says one source. "It's like Beyoncé being hired to sing 'Fiddler on the Roof,' " says one source.

Another insider tells us the Oscar-winning Hudson is there because Weinstein wants to make a huge splash in the Broadway world and become as respected there as he is in the movie industry.

"He's breaking into Broadway producing and wants 'Neverland' to look good, so he brought in a big name in order to get buzz for his show before it even starts," says our second source.
Harvey Weinstein is a powerful Hollywood producer. It makes sense that he'd try to bring in some tinseltown star power to pimp his upcoming show. But, Hollywood stars have long been considered carpetbaggers and interlopers by the Broadway faithful. They drop by to do short stints in starring roles, before they head back to California to resume their movie and TV careers. Meanwhile, there are hardworking and talented Broadway stars who originate roles, signing up for longer stints, who don't get nearly the recognition.
"What's next? Should we expect a producer to hire Miley Cyrus to sing songs from 'Hello Dolly?' Or maybe Lady Gaga can get paid to sing a number from 'Cats,' " sniffs our original theater insider.
The Tonys air tonight on CBS at 8/7c pm. We'll be live blogging!
UPDATE:  According to a commenter (and I looked it up) Mary J Blige, sang "What I Did for Love" from "A Chorus Line" on the Tony telecast in 2007, without having ties to Broadway. So while JHud's performance is unusual, it's not unprecedented.
But still. Jeremy Jordan and Laura Michelle Kelly have impressive Broadway resumes. I like Jennifer, but I would have rather seen these fine, experienced stage performers sing the music rather than Jennifer. I still understand why some of their peers are upset.
Via NYDailyNews