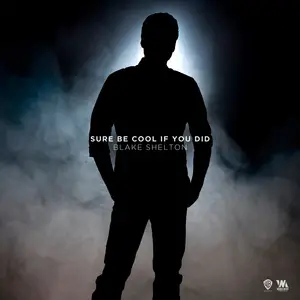 Two-time Voice winner Blake Shelton has released the lead single off his upcoming 7th full length studio album (not counting his recent Christmas album and 2010 EP releases). It is called "Sure Be Cool If You Did" and with Blake's recent track record at country radio it's sure to get off to a fast start.
"Sure Be Cool If You Did" is cowritten by Voice Season 2 Team Adam member Nicolle Galyon (cowriter of "Growing Her Wings" and "Dirt Road Prayer" on Lauren Alaina's debut album as well as Raelynn's "Boyfriend"), Jimmy Robbins, and Chris Tompkins (who cowrote Carrie Underwood's "Before He Cheats" and "Blown Away" and Scotty McCreery's "The Trouble With Girls").
Out of the songs mentioned, Blake's new single probably has the most in common with "The Trouble With Girls" in that it's a kind of passive country/pop ballad on the subject of man falling for woman sung by a guy with a recognizably country voice. Blake's song is produced with a mix of country instruments and pop production tricks, including the Stargate handclaps that were all the rage in R&B-influenced pop hits from Neyo, Beyonce, Jordin Sparks, and so on back in 2006/2007. There's a pretty good hook at the start of the chorus, and between Blake's name and how the melody sits in that space that's made Luke Bryan a rising superstar in country, this seems destined to become a hit.
Check out the song here. What do you think of Blake's new tune?
http://www.youtube.com/watch?feature=player_embedded&v=0__h6uy3RqE
via yougottahearthis