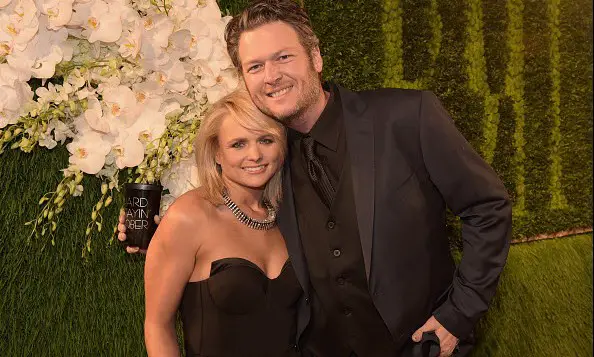 The Voice coach, Blake Shelton sued the tabloid magazine In Touch Weekly on Monday (Oct. 19) over a cover story, published in late September, blaming his divorce from Miranda Lambert on heavy drinking, and that he was headed to rehab.
The lawsuit. filed in Los Angeles County Superior Court seeks more than $1 million in damages over the story that his lawyers claim is false.
In Touch was the magazine that printed on their cover that Miranda was pregnant, and that Blake cheated on her. The repeatedly published false headlines in the magazine about Blake and his break up are noted in the suit.  The rehab cover story also claimed that Blake had hit "rock bottom."
"Blake Shelton has had enough," says the suit. "Mr. Shelton is not in rehab and has no plans to go to rehab."
"To be clear: Mr. Shelton has not hit rock bottom," the lawsuit says.  In Touch is accused of publishing the story without reaching out to the singer's lawyers or other reps,
The lawsuit reveals Blake has sought a retraction of the story but received no response.
Read more at Billboard