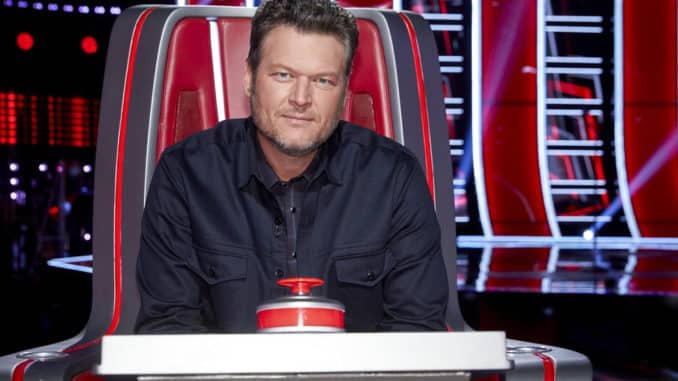 The Voice will begin its 20th season on March 1. And in this new feature from NBC, Blake Shelton lords his SEVEN wins (Todd Tilghman (S19), Chloe Kohanski (S12), Sundance Head (S11), Craig Wayne Boyd (S7), Danielle Bradbery (S4), Cassadee Pope (S3) and Jermaine Paul (S2)) over his fellow coaches, Kelly Clarkson, John Legend and Nick Jonas.
"It makes me happy to see the other coaches team up against me I think it's cute, it's desperate, all three of them have to get together to try and beat little ol' me, I mean it's funny," Blake says.
The Voice 20: Nick Jonas Calls Blake a Bully, NEW Set Photos (Video)
The Voice Season 20 Start Date, Battle Advisors REVEALED
But, on a more serious note, Blake can't believe he's been sitting in his big red chair for 20 seasons. And he says he has loved every minute of the past 10 years. 
"Country music has been my life since I was 14/15 years old and now what's exciting for me is to find new young talent," Shelton said. "This is our tenth year anniversary and it's unbelievable that the talent level just keeps getting better, 20 seasons now of being a coach on this show and I still love my job."