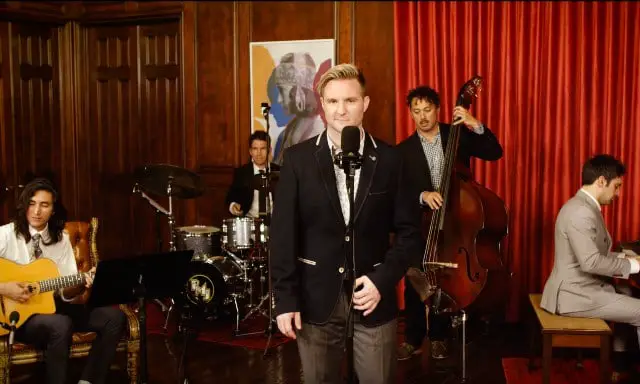 American Idol season 6 runner-up Blake Lewis once again joins forces with the retro outfit Postmodern Jukebox. This time, the beatboxing singer performs a cool Bobby Darin style cover of Jimmy Eats World early-aughts pop rock hit, "The Middle."
Very suave!
Postmodern Jukebox NEVER stops touring. Check out the band's schedule to catch them when they inevitably come to a city near you. You never know which singing show alum might pop up on stage: Haley Reinhart, Casey Abrams, Constantine Maroulis, Vonzell Solomon, Blake and more have toured with the group.
Blake's fellow season 6 alum, Melinda Doolittle has also performed with the band. Recently, she recorded a Diana Ross style cover of "Baby" by Justin Bieber. Check it out.