For those who are not aware we will be recapping Big Brother 15 this summer so won't need to wait until the Fall to be annoyed by me.
Cory will be joining me with the recaps since Big Brother airs three times weekly and totally takes over our summers. He did some Live Tweeting for Super Pass last summer so he is a welcome addition to helping us out here at MJ's.
We also have Andy doing posts following the Live Feeds so if you actually like waiting for the episodes when CBS airs them be careful reading his posts. They will contain spoilers so take this as a fair warning.
I will be covering the Sunday episodes and Cory will hit you all on Wednesdays. We will be alternating Tuesdays for the summer.
With those introductions out of the way I can let you know that Cory and I will be working together to post our weekly Power Rankings. We worked out a ranking system between us and I won't bore you with those details. We came up with our Pre-Season rankings. It is in no way a scientific ranking. Personlly I made my list based some viewing some videos and reading bios. If they reminded me of past player I ranked them according to my opinion of that player. I also picked Elissa Slater as the first to go because I am programed to dislike anyone and anything related to Rachel. I am just not sure I can handle a summer of that horrible laugh.
Since this is the Pre-Season I won't be going into why I made the choices I did but starting with the first week's Power Rankings I'll work with Cory to get a write up for each House Guest.
If you do want to talk about the picks I would be happy to discuss it in the comments.
With that all out of the way here are our Pre-Season Rankings:
16. David Girten
15. Elissa Slater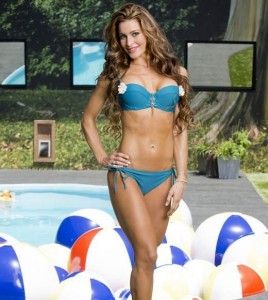 14. Nick Uhas
 13. Jeremy McGuire
12.  Gina Marie Zimmerman
11. Howard Overby
 10. Amanda Zuckerman
 9. Judd Daugherty
8. McCrae Olson
7. Kaitlin Barnaby
 6. Jessie Kowalski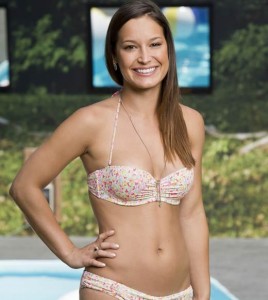 5. Candice Stewart
4. Spencer Clawson
 3. Aaryn Gries (Eric's Pre-Season Pick to Win)
2. Helen Kim
1. Andy Herren (Cory's Pre-Season Pick to Win)
And there you have it. The season opens tomorrow night so I look forward to watching the season unfold over crazy hot summer. Here's hoping for an eventful season.