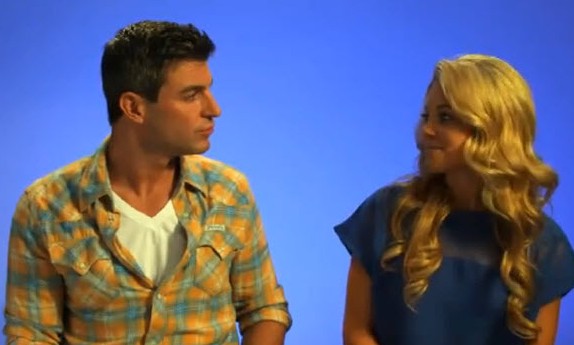 CBS finally addressed the rampant racism displayed on the current season of Big Brother, but they put the emphasis on remarks made by Aaryn. But, as odious as her remarks are, she's by NO means the only housemate to make ignorant and disgusting remarks.
Hello, racism directed at Asians, Blacks and Jews, misogyny, and homophobia! Watch as the housemates laugh along.
In the meantime, read Eric's recap of last night's show and take the poll HERE.
These people are horrible. If they talk this way on camera, what are they like in private? Ick.
http://youtu.be/H3sIaYUxOLs
ETA: Here's what BB evictee, David Girton, had to say about his galpal Aaryn. He defends her and Gina Marie:
"Oh yeah, I want to get to know Aaryn outside the house. On my ride back down to San Diego, I was crying. I wish I could've gotten to know this girl better. It was too short of notice for me to get to know her. I miss her every day. I definitely want to get to know her better. She's the girl I've been waiting for — a girl from Texas, Southern comfort, conservative, with big dreams in her heart."

"To tell you the truth, that blew my ever-loving mind. Aaryn's not that type of girl at all. I was never around her when she said that, I didn't know she had that in her. I think she's just saying that because she's pissed off at the house. She's not that type of person at all. GinaMarie, same way. She's a good girl. You're mad and you stay stuff you shouldn't say on camera. People can say stuff 'cause they're mad that they don't really mean. … They're gonna get a wide-awakening when they leave the house. It's pretty harsh the way America's been treating them."
Via Zap2it