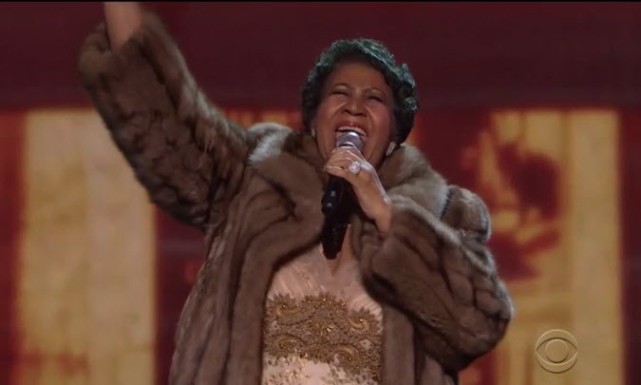 From last night's (Dec 30) Kennedy Center Honors, which aired on CBS, Aretha Franklin performed "Natural Woman" as part of a tribute to songwriter Carole King.
Watch Carole total freak out as Aretha sits at the piano to perform. And, only the Queen of Soul could get away with wearing a full length fur coat on stage, and still get a standing ovation from the crowd. And if that weren't enough, the legendary soul singer brought the President of the United States to tears.
Watch Aretha Franklin perform "Natural Woman" on the Kennedy Center Honors right here.