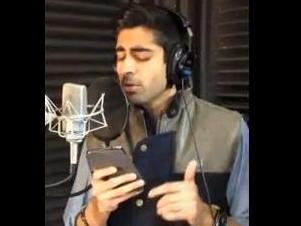 American Idol season 8 alum, Anoop Desai is staring a brand new weekly thing. It's called WTF Wednesdays. This week, he posts a cover of Taylor Swift's "I Knew You Were Trouble."
His version is slowed down, haunting, mournful–a rather intriguing take on the popular song. What do you think?
Also check out:
Anoop Desai – Love War feat ADHD – Music Video
And Anoop has just released new music. Click out the links below.
Download Love War the single from iTunes
Download 3 Cheers the EP from iTunes
Anoop Desai – I Knew You Were Trouble
http://youtu.be/8x5Js8lWqeA