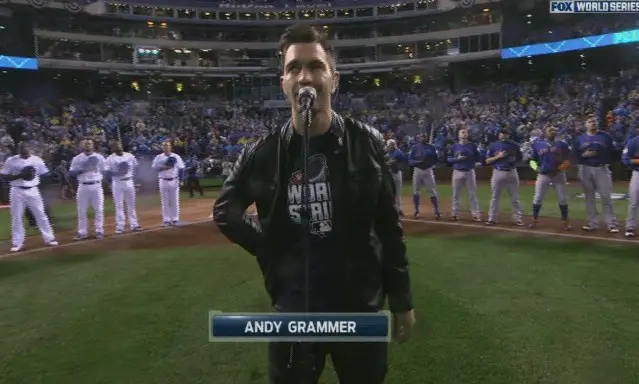 Pop star, Andy Grammer's rendition of the National Anthem ahead of the World Series Game 1 on FOX Tuesday night is a little…gaspy, but solid.
The "Honey I'm Good" singer, is taking a little break from competing on Dancing with the Stars, to perform the Anthem at Kauffman Stadium in Kansas City, Missouri. The Royals face off against the New York Mets to win the major league baseball championship.
Speaking of championships, Andy and his pro partner, Allison Holker, will be back on ABC Monday, November 2, to continue their quest for the mirror ball trophy.
Watch Andy Grammer sing the National Anthem right here.