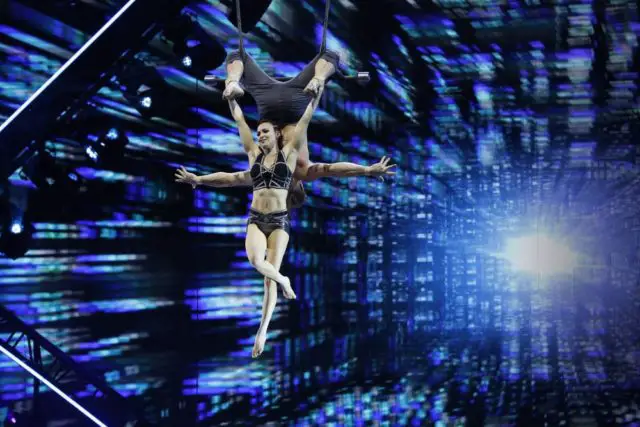 The America's Got Talent Quarterfinals continued on Tuesday (Aug 21). It's time to vote in our polls. What was your favorite act? Which five acts do you think will leave the competition? Vote here.
The best acts of the night for me? I thought it was a weak night of talent. But my favorites from tonight were: Noah Guthrie, Duo Transcend….and that was about it? Noah will probably struggle in the votes. He should have chosen a killer cover to have a chance. Much of Duo Transcend's allure is their chemistry. And that backstory (husband is losing his sight) doesn't hurt. Like singer Courtney Hadwin, I DO NOT get The Sacred Riana. Tonight's act had too little magic, too much muddled narrative. Glennis Grace is a strong vocalist, but she's a skilled cover artist at best. 
My predictions last week were pretty off, but I'll try it again! Probably going through: Duo Transcend, The Sacred Rihanna, 
Probably going forward: Duo Transcend, The Sacred Rihanna, and Glennis Grace. McKayla Phillips and Voices of Hope have a good chance too.  McKayla might be hurt by bypassing the Judge Cuts and performing first on the show. Projection acts don't translate well on TV, so Front Pictures might have a tough time, despite the late performance slot.
America's Got Talent 2018 Recap Live Quarterfinals 2 Performance Videos
Vote for your favorites, likely to go home here. As far as who will leave the competition: Remember five acts will go straight through on America's votes. the 6th and 7th spot will be chosen via live "Dunkin Save" vote and a Judges Save.
POLLS
Favorite Act
Which Five Acts Will Go Home? (Choose 5)
Which Five Acts SHOULD Go Home? (Choose 5)