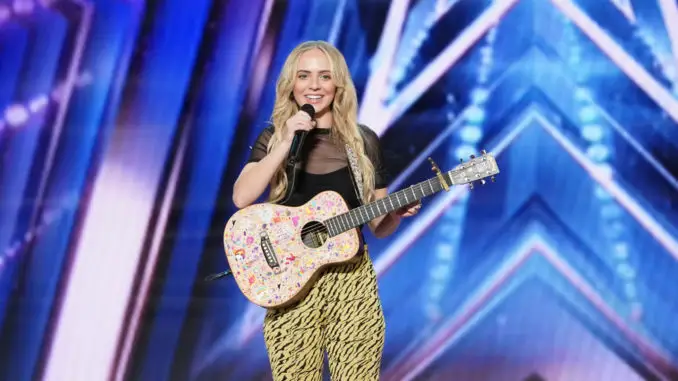 A smart way to increase an artist's Youtube followers could be to write a song compiled of all the mean things people post in comments underneath the clips.
And that's just what singer Madilyn Bailey did, performing a song created from various hater comments, all strung together to make a coherent message: WE DON'T LIKE YOU PLZ STOP NOW!
However, Madilyn already has over 8 million followers amassed on her channel since she joined Youtube in 2008 (!!!). So, she really didn't need much help to begin with (She also has 2.4m followers on Tik Tok). Also, it's notable that the song she performs for judges Simon Cowell, Howie Mandel, Heidi Klum and Sofia Vergara on AGT isn't new. She posted the humorous song on Youtube back in February 2020. 
As Madilyn strums her guitar and sings, the lyrics pop up on the screen Youtube comment style. It drives home  the notion that the internet is very often not a nice place!
"Very clever," notes Simon after Madilyn finished her performance. It's most likely a yes for him!
America's Got Talent airs on NBC Tuesdays at 8 pm ET/PT