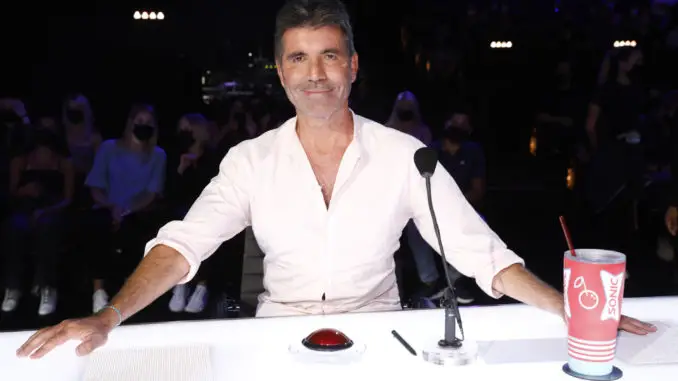 America's Got Talent Extreme will film at the Atlanta Motor Speedway starting on Sept. 27.
The show is a new America's Got Talent spinoff from NBC described as a "high-octane, stunt-filled spinoff" and scheduled to air Winter 2022, and will feature Simon Cowell on the judges panel. NBC has not announced the rest of the cast. 
The trip to Georgia is for acts that are too big and dangerous to perform outside. AGT used to feature more of those big, outdoor acts in the past. Think shooting Bello Nock out of a cannon, for instance. This past season featured no outdoor acts, maybe because COVID protocols already made the show too difficult to produce.
Tickets to view tapings of AGT Extreme at the Atlanta Motor Speedway are available now at On Camera Audiences, the company which fills audiences for television shows, including American Idol and more.
The show will accommodate both vaxxed and unvaxxed audience members
The 125,ooo seat stadium will accommodate both vaccinated and unvaccinated fans. Click on Submit Info at OCA and this message pops up:  "The set has areas for non and fully vaccinated audiences." The minimum age to attend is 12. 
From the OCA website:
AGT: Extreme will showcase jaw dropping acts that cannot be confined to a theater for their truly epic performances. Featuring extreme contestants going head-to-head in the most wild, outrageous and craziest stunts to vie for the ultimate title. These jaw-dropping acts have their chance to show the Judges and America they have EXTREME talent and YOU can see the action LIVE.
Sounds super crazy, doesn't it? NBC aired two seasons of America's Got Talent: The Champions midseason 2018 and 2019, but it appears that the network canceled it, at least for now.  Once AGT recycled their most popular acts from the franchise, the show really had nowhere else to go. 
Tickets are available for Monday Sept 27, Wednesday Sept. 29, Saturday Oct. 2, and Monday Oct. 4. Keep checking the site. More tickets could become available.