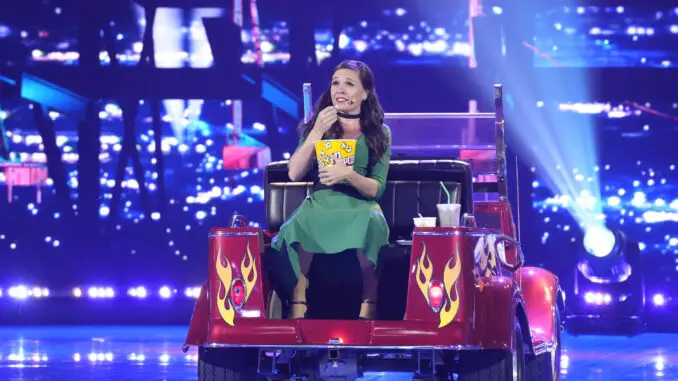 America's Got Talent Qualifiers continued with week 3. Instead of three rounds, the live shows will feature a "Qualifiers" round consisting of 55 acts over the course of five weeks, before the big finale (Read our Recap).
Only TWO acts will advance on Wednesdays to the final performance episode, based on America's vote. An 11th spot will be determined by votes from four wildcards chosen by the judges. 
This week, Simon Cowell's Golden Buzzer, Sara James, will likely advance to the finale. And she would deserve it. She is a 14 year old who possess a rare talent. "Old soul" is kind of a cliche, but her ability to emote and creatively phrase a song seems well beyond her years.
The talented ventriloquist Celia Munoz will probably advance. While she was still pretty great, the novelty of a ventriloquist NOT using a puppet wore off the second time around. I enjoyed her audition more. But she's still a worthy finalist! Also worthy is French magician Nicolas RIBS. Like Celia, he brings something brand new to a classic type of act. Please swap him out for last week's magician Yu Hojin. If ONE magician belongs in the finale it's Nicolas, not Yu, whose tricks are ordinary. 
The rest of the field ranges from decent to solid but not really spectacular. I don't see a finale wildcard in this bunch. Two more Qualifier Rounds come after this week before the September 13 and 14 finale. 
Now, it's time to vote! Later on Wednesday, we'll put up a post revealing your results. 
Favorite Act
Which two acts WILL advance? (Pick 2)
Which two acts SHOULD advance? (Pick 2)