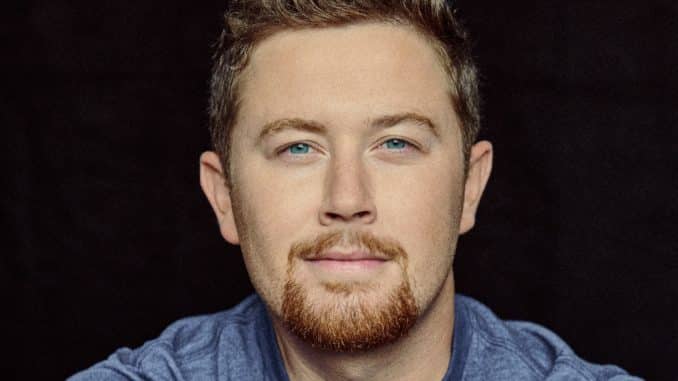 Scotty McCreery announces his new single "You Time," set for release Sept. 23 on Triple Tigers records.
"You Time" is the first track off of Scotty McCreery's upcoming album
The new track gives fans their first look at what to expect from his forthcoming album, the follow-up to his RIAA Gold-Certified Seasons Change. Scotty will announce a release date for the new project soon.
"I am so excited about releasing new music, especially a song that makes me think of Gabi and puts me in a joyful mood. I think we can all use a smile right now," said the singer/songwriter.
American Idol's Scotty McCreery Emotional Tribute to Late Friend (Video)
American Idol's Scotty McCreery 'In Between' is 3rd Consecutive No 1
"You Time" follows three consecutive No. 1 singles from Seasons Change, which debuted at No.1 on the Billboard Country Album chart, including: the RIAA Double Platinum-Certified "Five More Minutes," the RIAA Platinum-Certified "This Is It," which stayed at top of the charts for two weeks, and recent hit, "In Between."
"You Time is a love letter to Scotty's wife Gabi
Written by Scotty with Frank Rogers and Aaron Eshuis, the up-tempo track is a bouncy love letter to wife Gabi with the American Idol season 10 winner reflecting on both their busy work schedules and just wanting her all to himself.  Rogers, Eshuis and Derek Wells, produced the song (and the upcoming album). The trio also produced  Seasons Change. 
I need a little you time, you time
Red wine sippin' in moonlight
Your touch, your skin
Your lips kissin' on me all night
I ain't tryin' to monopolize
Your 24/7, 365
But sometimes I need
Just a little bit of me and
You time, you time, you time
Scotty McCreery set to perform LIVE at the Ryman in Nashville
The country singer will debut the song love at the Ryman Auditorium tomorrow night (Sept 4) to a sold-out limited in-venue audience of 125 fans in the 'LIVE AT THE RYMAN' series, a full-circle moment as Scotty's sold-out performance in March of this year marked the last show by a single artist act to take place prior to the Ryman's temporary suspension of operations due to the Covid-19 pandemic. Livestream tickets starting at $10 are available for purchase HERE.
Scotty will also join WSM-AM and Circle Plus's "Coffee, Country and Cody" with Bill Cody on Friday, Sept. 4 at 9:30 a.m. CT via Zoom to discuss his 'LIVE AT THE RYMAN' show. Cody will be moderating the Q&A prior to the singer's performance Friday evening.
Since mid-March, Scotty has already given nearly 100 live-stream performances ranging from Twitch Stream Aid, "Circle Sessions," "Feed the Front Line Live, Presented by CMT" and numerous Facebook and Instagram Live events with country radio stations across the nation and media outlets, which he has dubbed his "Somewhere in Quarantine Tour."