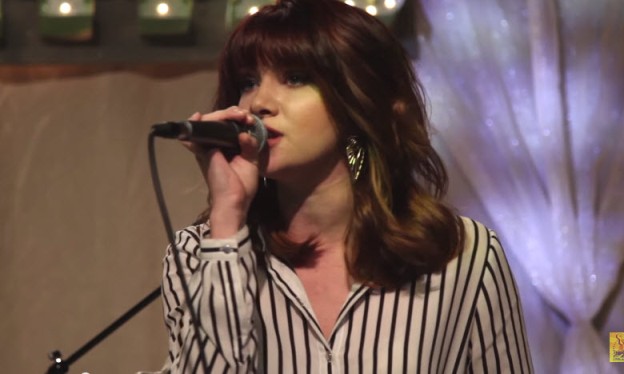 American Idol season 9 alum, and MTV Faking It star, Katie Stevens, has been cast in CSI's 2 hour series finale.
Entertainment Weekly reports that Katie will play Catherine Willows'(Marg Helgenberger) daughter, Lindsey Willows.
Lindsey is now in her early 20's and a CSI level 1 experiencing her first day on the job. The character is described as an over-caffeinated, younger and bubbly version of her mom, with lots of potential for a great career. In the episode, she nails down a key piece of evidence that moves the case forward.
This is the third Lindsey Willows viewers have seen over the years. Madison McReynolds and Kay Panabaker both played younger versions of the character.
Katie will join a long list of guest stars appearing on CSI's send-off, including Helgenberger, William Petersen, Ted Danson, Jorja Fox, Jon Wellner, David Berman, Paul Guilfoyle, Wallace Langham, Elizabeth Harnois, Robert David Hall, Eric Szmanda and Melinda Clarke. Elizabeth Shue is not returning, however. CSI's two-hour finale will air Sunday, Sept. 27 on CBS.
Katie is currently promoting the back half of Faking It season 2, set to premiere on MTV on August 31. Check out the preview.
Still, she's pretty damn excited about the new gig, as she tweeted her fans:
I am beyond excited to announce that I will be joining the @CSI_CBS team for their 2 hour final send off!! what a dream! #lindseywillows

— Katie Stevens (@thekatiestevens) July 29, 2015