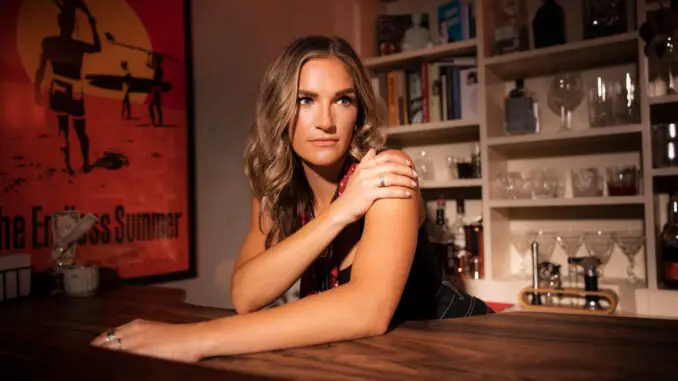 American Idol's recording arm, 19 Recordings signed Grace Leer after she competed on Season 18 and finishing in the Top 11.
She's still with the label, and has released her latest single, "After 1." Grace shared on Instagram that the song, co-written with Dan Fernandez and Tate Howell is about "…that feeling of moving on from this toxic relationship. When it's late at night, after 1 a.m., when you've had that one drink, and you've seen that one text on your phone or one post on social media. You're just back in that terrible spiral." She
"I hope you guys love it!" Grace added,
Most recently fellow country singer Logan Mize asked her to join him on his latest single, "Nothing with You," released April 8 which got over 440 streams on Spotify. Grace also served as direct support on his Spring 2022 "It's About Time" tour. She has spent the last year writing and recording music for her debut EP set to release this summer. Her first single off the EP, "Brought A Girl" was released on February 25. 
Additionally, Grace performed at Nashville's CMA Fest earlier this month, playing the Ryman Block Party and appearing at a Meet and Greet at the Delta Airlines booth. 
The California native competed on American Idol Jr. back in 2003, before returning to the show in 2018 to compete as a Nashville country artist. She followed her athletic passion by playing D1 soccer at the University of California Berkeley. She made the move to Nashville four years ago.
Listen to Grace Leer's New Single "After 1" below