"I've been teasing the new album cover and title these last few posts with some pieces of the cover," David Cook wrote to fans who contributed to his upcoming EP's PledgeMusic drive, "But I wanted you to see the finished album cover and title before anyone else. So, I hope you enjoy!"
And here it is, the cover art in all its vivid and colorful glory. The title of the upcoming set, which includes the American Idol season 7 winner's latest single, "Gimme Heartbreak," is, fittingly, Chromance.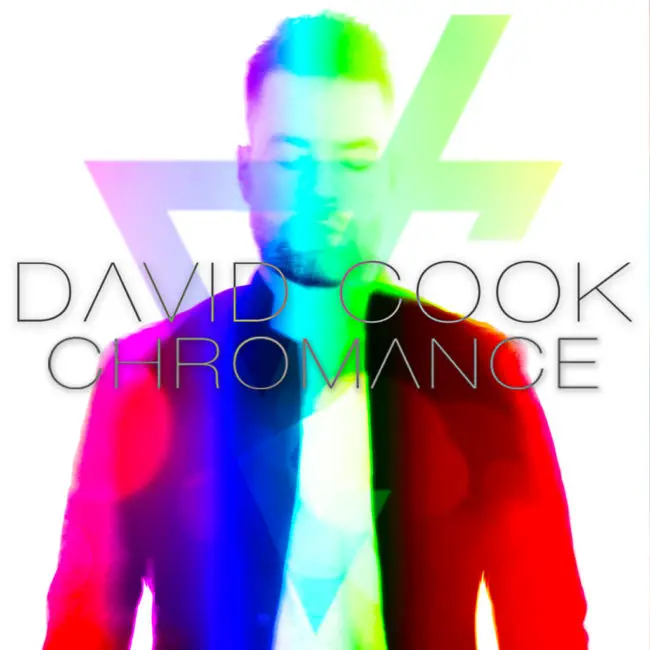 David continued: "Now, go out into the world and tell everyone else what they're missing by not being a part of this! : )
And, if I may be serious for a moment: Thank you all for being so damn supportive of not just this EP, but of everything I've had the privilege to do this past almost-decade. As we get to closer to the release of this new music, it's not lost on me the miles you've travelled, dollars you've spent/raised, time you've given, and noise you've made on my behalf. You're awesome and stuff."
Chromance is the second independent release David has marketed via PledgeMusic. In 2015, the singer released his third post-American Idol album, Digital Vein, via the crowdfund/distribution site for musicians.
Click to pre-order the EP now, and sign up to receive updates and all sorts of cool swag. Release date for Chromance will be forthcoming…