Halloween weekend 2014 is officially over! How did some of our reality stars celebrate the spooky holiday? Let's check out a few photos below!
Season 8 Idol, Adam Lambert threw a huge party at Bootsy Bellows in Los Angeles Friday night!  Adam dressed as a very hairy werewolf. Incredible!
Howl at the Moon! On my way to the party!! http://t.co/6CyYSph8ve

— ADAM LAMBERT (@adamlambert) November 1, 2014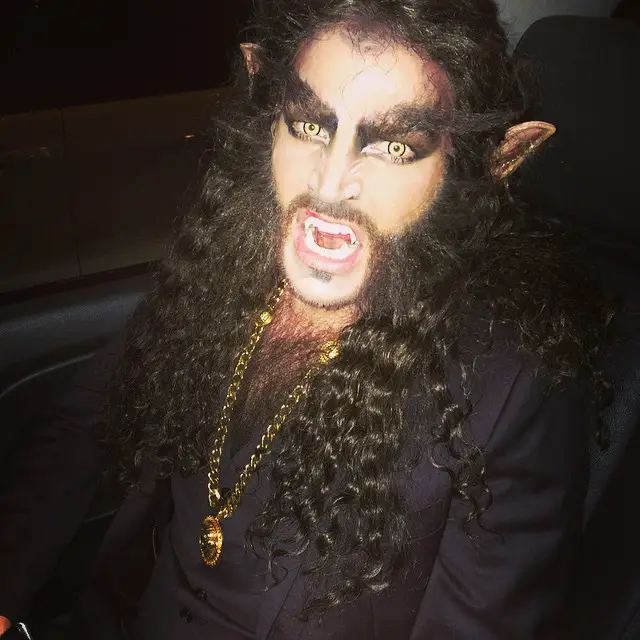 Season 7 Idol winner, David Cook, dressed as Ron Burgundy from Anchorman for his Friday night gig in Florida! Here's a photo via drummer @nickadamsdrums
Season 10 Idol winner, Scotty McCreery and friends as Spinal Tap. I'm impressed that the young lad knows who they are!
Spinal Tap takes Nashville #Halloween http://t.co/J4Q0QopQeu — Scotty McCreery (@ScottyMcCreery) November 1, 2014
American Idol and X Factor judges, Jennifer Lopez and Demi Lovato PLUS pal, Iggy Azalea are ready for Halloween!
Me, @ddlovato and @IGGYAZALEA #costumeparty #JLoHalloween pic.twitter.com/8FYrIEdWr0

— Jennifer Lopez (@JLo) November 1, 2014
Season 4 Idol, Chris Daughtry and his wife sported some AMAZING and creative, costumes!
Me and my hot a$$ wife as #Panthro and #BlackCanary! #happyhalloween #playindressup #lovinlife Thanks… http://t.co/R1T5cb3O8t — Chris Daughtry (@CHRIS_Daughtry) October 31, 2014
Season 11 Idol BFFs, Jessica Sanchez and Hollie Cavanagh were SUPER ADORABLE ghosts (or cute little animals. Take your pick)!
My boo ?? @JessicaESanchez pic.twitter.com/Kn5nLQFtxS

— Hollie Cavanagh (@CavanaghAI11) November 1, 2014
Season 10 Idol, Pia Toscano, was dramatic, and sexy, in black!
Happy Sunday my little #sweetps #SundayFunday pic.twitter.com/VFEvHEeEPN

— Pia Toscano (@PiaToscano) November 2, 2014
Season 6 Idol, Blake Lewis – I have no idea what's going on here, but OK!
Charles Siegfried & Disco Jethro aka harlandwilliams. Happy #halloween http://t.co/Wcxx1nnjoa

— Blake Lewis (@BlakeLewis) November 1, 2014
Season 8 Idol, Matt Giraud must be looking forward to NBC's Peter Pan Live!
The whole fam. ???????? #tigerlily #nativelove #happyhalloween #disney #disneylife #hook #2014 #love… http://t.co/qVxQwTBMpT

— Matt Giraud (@ImMattGiraud) November 1, 2014