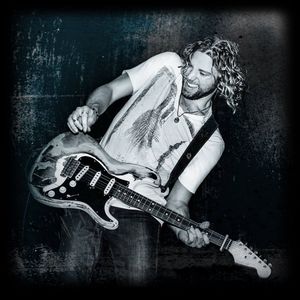 Is American Idol season 9 contestant, Casey James, married?
According to Nashville Gab, the singer married Kelli Pentzer in Los Angeles back in August. Casey met Kelli during his time on Idol, the site mentions, and has been with her ever since.
There's a pretty convincing photo accompanying the item. I'd say it's true, unless there's a massive troll going on, or Casey is secretly starring in a romantic comedy.
The picture is credited to Facebook, so I'm thinking one of the couple's friends or family went rogue and posted the photo where others could see it.
So..congratulations Kelli and Casey? The website promises more details as soon as they dig them up.
Interesting that the couple would choose not to announce their union. Some folks are just private like that. Or maybe Casey didn't want to disappoint the cougars. JUST KIDDING. It's probably Kara DioGuardi who is disappointed…heh.
An update from Nashville Gab
Sony has confirmed to me that Casey did in fact get married recently but said he wants to keep his private life private (typical) and asked me to take the wedding picture down (boo).
Well then, I'm taking the photo down too. Sorry.