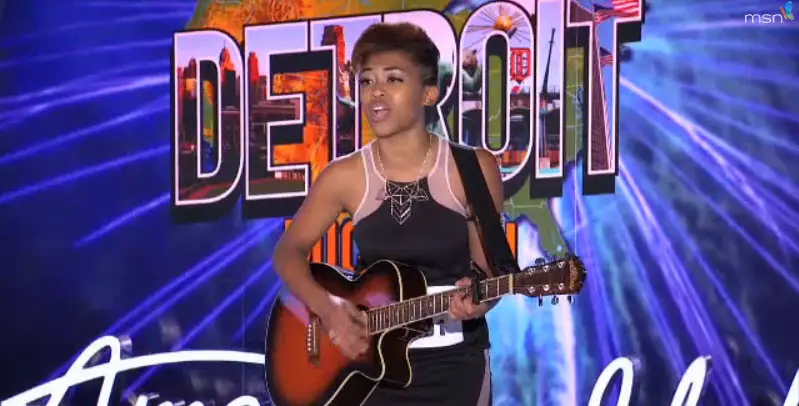 I'll be posting several American Idol Top 31 contestants previews every day in the run up to the American Idol XIII premiere on January 15.
Click for the FULL list of the American Idol XIII Top 31
Marrialle Sellars' Detroit audition impressed the American Idol powers that be so much, that she was one of a handful of hopefuls they chose to preview prior to the Season 13 premiere.
"You are going to be a nightmare for the other competitors in this competition," said Harry Connick Jr., after the 17 year old singer performed.
Here's another clip from her audition. Here, she talks about her wardrobe with Jlo before performing an a cappella rendition of "One and Only" by Adele.
Road to Hollywood