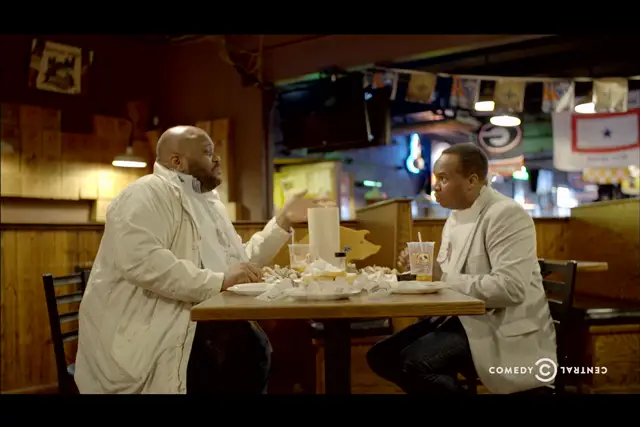 All last week, The Daily Show with Trevor Noah celebrated "Alabama Week." The bit came about after the late night Comedy Central show learned, shortly after the 2016 presidential election, that it was the least popular in Alabama. That, according to a New York Times article about TV viewership in the United States. We covered the study right here on the blog as a matter of fact.
On the fourth installment called "Black Man vs. Wild," Daily Show correspondent Roy Wood Jr. travelled to his hometown Birmingham to sit down with his pal, none other than American Idol season 2 winner Ruben Studdard. The two chatted about the 205 over some sweet tea and BBQ.
Wood tells Ruben that he returned home to find "the heart of Alabama." The singer insists that Wood has to get out of Birmingham and visit other cities to get "a little taste of real Alabama."
Wood declines, insisting he doesn't want to visit the "country," but Ruben insists.
"Am I wrong for being nervous for being a black man in the country," Wood asks. Ruben compares it to going to a party where he doesn't know anybody there. But Wood prefers the city where at least he'll have a phone signal.
In the end, Ruben wins out, hooking him with an "environmental guy" he knows. It turns out the man is keen on preserving the wilderness for…Bigfoot.
Watch the clip right here.
Via AL.com