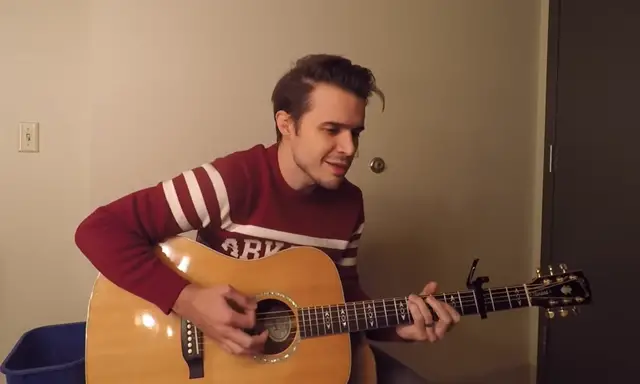 "The last sweater session of the season!," wrote Kris on his latest video, "Me, a sweater, and a dimly lit dressing [room] singin' "Just Like Snow."
The American Idol season 8 winner spent December on a Christmas tour with fellow singer Jim Brickman. And what better way to spend downtime backstage than recording a few impromptu acoustic performances?
American Idol's Kris Allen Sing "Won't You Wait Until the New Year (VIDEO)
Kris says the sweet, nostalgic "Just Like Snow," written with K.S. Rhoads, is "probably my favorite" song from his new Christmas album, Somethin' About Christmas.
"Happy Holidays everyone," he ends the message, "and hope everyone has an amazing 2017!"
Watch Kris Allen perform "Just Like Snow" right here.