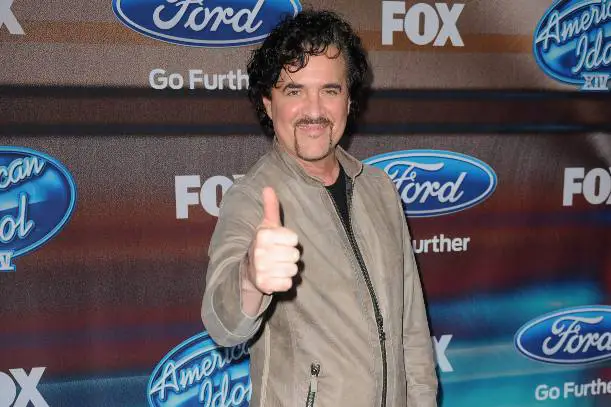 According to Scott Borchetta in this interview with Country 102.5 radio out of Boston, "We're going to go from 10 to 8. Demi Lovato and Harry Connick are going to perform. All the other contestants will perform. We'll have the bottom 3 still standing. They will perform and the judges will save one of the final 3."
I'm a tiny bit confused. Will the bottom 3 be announced at the top of the show, or be the last ones standing after names are called and singers perform? I am pretty irritated that judges continue to have their fingers in the pie. It looks like they won't be letting go any time soon.
The rest of the interview is Scott going into overdrive to promote Tistan, which makes me think she's in trouble. If she's in the bottom 3, the judges will probably save her. Apparently, Tristan changed her song from "Run to You" to "Go Rest High on that Mountain" over the weekend. He saw a video of her singing the song and was "totally blown away" by it. He promises it will be Tristan's best performance of the season. "She's going to knock it out of the park. She's going to sit at the piano and blow your mind," Scott says. He had some nice words for Sonika as well.
In his Taste of Country chat, three paragraphs are devoted to how great Tristan's performance will be and how he spent time helping her prepare for this week. Specifically, the piece mentioned preparing Tristan to face off against "front runner" LaPorsha Renae, who Scott warns may face trouble if she doesn't improve week after week.
While Clarkson told the audience and millions of viewers at home that the Mississippi native Renae had just won the competition, Borchetta didn't see it the same way. Yes, her version of Rihanna's "Diamonds" was wonderful, but unless she continues to improve, fans will forget. Entitlement is the fastest route to elimination.

"We have to make sure we're helping her [Renae] find songs that continue to show growth with her," he insists. In addition, they need to work on some technical aspects of her rehearsal and performance. Renae doesn't warm up, and that's going to be an issue if she's not careful.

"This week was the first week that her voice cracked. Myself and her vocal coach were going 'Look, if you think you're singing a lot now, wait until you get a record deal.'"
"On the other hand, she's extraordinarily talented. She's got an amazing voice. She's got a great story and she's definitely a frontrunner."
Scott named Sonika Vaid, MacKenzie Bourg and Dalton Rapattoni as front runners.
Oh. And this:
And of course Renae, who Borchetta compares to Clark Beckham, the frontrunner at this point in Season 14. And therein lies the warning.

"Nick (Fradiani) wanted it worse. Nick had a better vision. Nick won."
Watch out La'Porsha. That bus might be coming for you.