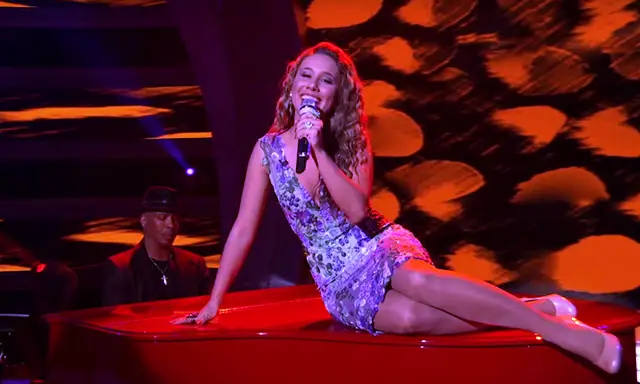 Pop icon Elton John turned 70 (!!!) on Saturday (March 25) and to celebrate, American Idol uploaded a wonderful montage of Idol performances from across the seasons.
According to the What Not to Sing American Idol artists database, Elton John songs were performed a whopping 38 times over 15 seasons!
The legendary musician, composer and singer has undoubtedly had a major impact on American Idol and singing competitions in general.
An entire week was dedicated to Elton John songs in Season 3, featuring the man himself mentoring the contestants. Season 10 also featured an Elton John week, resulting in some legendary performances such as Haley Reinhart's "Benny and the Jets."
Check out the incredible set list below.
Fantasia (S3) – Something About the Way You Look Tonight
George Huff (S3) – Take me to the Pilot
LaToya London (S3) – Someone Saved my Life Tonight
Bo Bice (S4) – Don't Let the Sun Go Down on Me
Taylor Hicks (S5) – Levon
Lauren Alaina (S10) – Candle in the Wind
Casey Abrams (S10) – Your Song
Haley Reinhart (S10) – Benny and the Jets
Angie Miller (S10) – Sorry Seems to be the Hardest Word