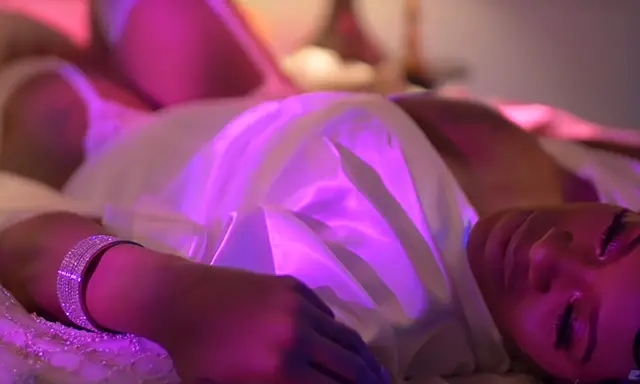 Fantasia tells a personal story of finding true love in the new "When I Met You" music video. The tune is the latest single from the American Idol season 3 winner's album The Definition Of….
Fantasia's "Dr. Feelgood" Performance Wows Taking the Stage
In it, Fantasia's eldest child Zion plays the singer as a young girl. The resemblance between mother and daughter is striking, Fantasia plays herself as a teenager, and recreates her wedding day with real-life husband, Kendall Taylor.
In a series of Instagram posts, the singer describes shooting the video:
"Part 1: It was so beautiful to create this video with my first born Zion. You see that glow all over her? I'm a proud Mommy and can't wait for her gifts to bless the world the way she blesses mine every single day. @onlyzion_ "
"Part 2: The #WhenIMetYouVideo is #TheDefinitionOf that '90s throwback vibe. A true era of music! I play the teenage version of myself (T-Boz cut and hoop earrings y'all) blinded by a false idea of love."
"Part 3: When I Met You, I met me too. I'm grateful for every bad relationship because I was finally able to recognize a King."
Watch the "When I Met You" music video from American Idol season 3 winner Fantasia, right here.