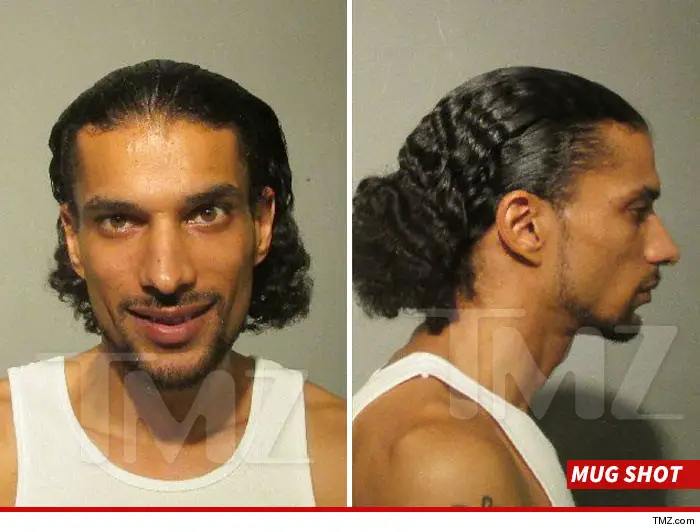 Disgraced American Idol season 2 contestant, Corey Clark, continues to be horrible. The singer was arrested for domestic violence, according to TMZ.
Corey Clark — the Season 2 "American Idol" contestant who was famously rumored to have had an affair with Paula Abdul — was arrested Wednesday night for felony domestic violence.

Clark was cuffed by Yuma, Arizona cops and is currently behind bars at the Yuma County Detention Center.

In addition to the felony domestic violence charge, Clark was also booked for aggravated harassment and failure to comply. We don't know the nature of the relationship between Clark and the alleged victim.

Clark is due in court Thursday afternoon.

Clark sued Fox after he was dropped from the show for not disclosing a prior arrest. He had been arrested after a scuffle with his sister. He pleaded no contest.
Corey spent several years suing everyone he could think of for a payday. That didn't work out. Now, he's back in trouble again. Between harrassing his sister, throwing Paula Abdul under the bus, and his repeated attempts to scam the show for money, Corey wins the prize for Worst American Idol Contestant Ever.
Via TMZ