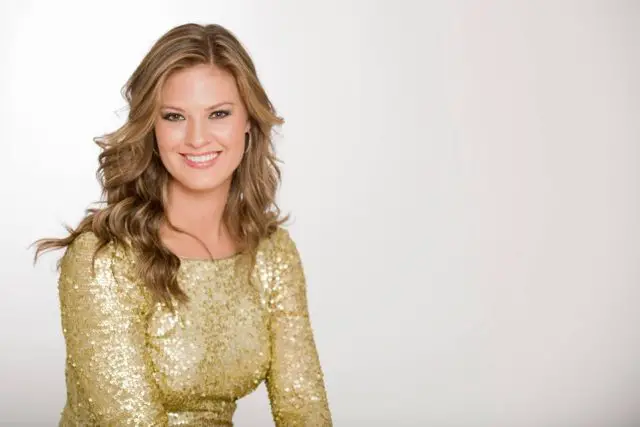 President=Elect Donald Trump is reportedly having a hard time attracting A-list talent for his inauguration next month.
But never fear! An American Idol alum is ready and willing to lend a hand! Season 5 semi-finalist Ayla Brown has a message for Trump: I'm available to perform at your inauguration!
Ayla, daughter of former Massachusetts Sen. Scott Brown and TV reporter Gail Huff, said she'd be "honored to perform" if Trump asks.
"It surprises me that a lot of people are turning the other cheek," said Ayla, who previously sang the National Anthem at the Republican National Convention in July. The singer insists that performers should put personal politics aside. She's a Republican, but told the NY Post she would have been willing to perform at President Obama's inauguration in any case.
"As a performer, I see the opportunity to perform at any inauguration in history as the highest honor," she said. "It's a shame that not everyone sees it that way."
"We've already elected our president," she added. "At this point, you're singing for your country — not to elect a politician."
While Ayla said she has already received an invitation to the inauguration, she's also made it clear to Trump's team that she would perform if asked. Ideally, Ayla said she would love to sing her original song, "Pride of America."
"I'm hoping that I'm on the list," said Ayla. "They know who I am and I'm hoping I'm in the mix."
Meanwhile, responding to reports from Politico Playbook that a Democratic concert promoter is assembling an A-list roster of music stars to stage a rival concert on Inauguration Day, she sniffed, "It sounds like another effort from the left to say they're not over this." She added, "And they need to get over this."
Ayla is far from "A list," but Trump may have to take what he can get.
Check out the country song Ayla wants to perform. She posted the song July 4 2013.