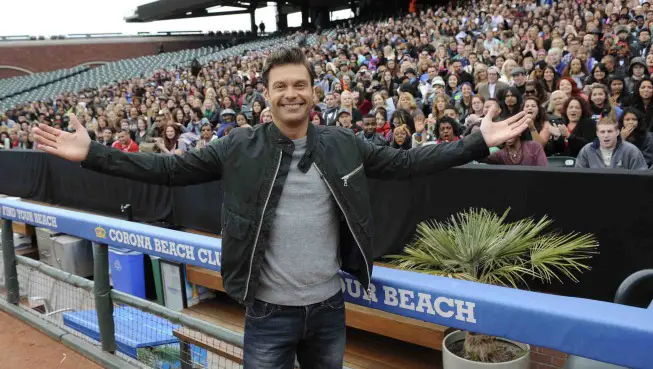 In honor of the last American Idol audition episode ever airing earlier this week, here is my list of 25 notable auditions from over the years. I chose auditions that I loved or felt were significant in one way or another. I stayed away (mostly) from the joke auditions, in order to concentrate on some of Idol's greatest singers.
FYI: There are no season 1 auditions on my list, of which I had only seen bits and pieces. Kelly Clarkson's audition wasn't even aired during the original run of the show. I searched for some season 9 auditions, but either couldn't find ones I was interested in on Youtube, or the significant singers weren't highlighted. That season audition episodes were edited before Hollywood took place in January, later than usual. Consequently, the producers had no idea which singers to spotlight! Weirdly, the eventual winner and runner-up, Lee DeWyze and Crystal Bowersox were montaged together in a tiny edit. Also, Season 8 winner, Kris Allen, was montaged, and Season 11 runner-up, Jessica Sanchez, mysteriously absent from the San Diego audition episode.
Without further ado, here are 25 notable auditions UNRANKED and organized by season.
Clay Aiken – Season 2 runner-up – Always and Forever by Heatwave – I know, I know. But consider this. Clay Aiken is the forerunner to all those reality singing stars who don't look the way they sing. He looked like a joke contestant, with those funny ears and red hair, before shocking the judges with a big, rangy vocal. In the early years of Idol, that difference between looks and sound actually WAS jarring. There is a direct line from Clay to Britain's Got Talent sensation Susan Boyle to The Voice 9 winner Jordan Smith. I laughed when The Voice coach Adam Levine went and on and on about how singing shows had NEVER seen a contestant like eventual season 8 winner, Jordan Smith. Because, yeah. They totally did.
https://youtu.be/sLYNHICiH00
Jon Peter Lewis – Season 3 finalist – Crazy Love by Van Morrison – HEAR ME OUT. This one is personal. I would not be writing this, and ya'll would not be reading if it weren't for Jon Peter Lewis. That's just the simple truth. I watched American Idol season 2, but it was Season 3 where I became involved in a big way with online fan culture. Admining a JPL fanboard led to writing and hosting my own blog. And the rest is history. Jon was really the precursor to your Brooke Whites and Jason Castros. If it were allowed back then, he would have been accompanying himself on the guitar, too.
Jennifer Hudson – Season 3 finalist – Share Your Love with Me by Aretha Franklin – I loved Jennifer Hudson in all of her fabulous tell-it-like-it-is awkwardness. I love her confidence in this audition. You can already see Randy taking notice of the future superstar. He chose the singer as his wildcard pick when America failed to advance her to the Top 12. The last few seconds of the clip, where Jennifer hugs her family, are poignant, knowing the tragedy that would eventually befall them.
Carrie Underwood – Season 4 winner –  I Can't Make You Love Me by Bonnie Raitt – Idol  overplayed the farmgirl hand with Carrie. After all, she had almost finished college at that point. She was no hayseed. But comparing this young girl to the glamorous star she'd eventually become is pretty amazing.  The shy singer had never been on a plane, and was genuinely nervous to sing in front of the judges. Now, she's a style icon who confidently headlines sold out arena tours. Our farmbot has come such a long way!
Elliott Yamin – Season 5 finalist – Song for You by Donny Hathaway (Leon Russell) – Simon Cowell has launched superstars of his own. And he was prescient when he said Carrie would be the Idol to sell the most records. But man, was he wrong about Elliott. Playing down his natural talent, calling him a "session singer" is laughable. Luckily, Paula and Randy spotted the soulful vocalist's natural, effortless talent right away. Elliott was the embodiment of what Idol was supposed to be. A vehicle for ordinary people with immense talent to break into the music business.
Paris Bennett – Season 5 finalist – Cowboy Take Me Away by The Dixie Chicks and Take 5 by Billie Holliday –  Fans could not believe the maturity and vocal prowess young Paris displayed when she auditioned for the judges. Yes, she was the daughter and granddaughter of well-regarded singers, but she looked like a little girl. The judges were floored when the singer switched from that squeaky little voice to totally own songs by the Dixie Chicks (unexpected!) and Billie Holiday.
Taylor Hicks – Season 5 winner – Change is Gonna Come by Sam Cooke – There had been no one quite like Taylor Hicks, with his signature gray hair and jerky body language, on American Idol, and there really hasn't been anyone like him since.  Simon dismissed Taylor to his face, sure that America would never vote him though (Honesty Hour: I agreed with Simon at the time). But Taylor had a secret weapon. He understood television, and the importance of capturing viewers hearts by putting on the most entertaining performance possible. Frankly, that's why he won over other strong contenders.
Melinda Doolittle – Season 6 finalist – For Once in My Life by Stevie Wonder – Hands down one American Idol's most gifted singers. Watch this audition, and then try to fight me on that. Melinda came in, a shy background singer, but lost herself once she hit the stage. It was like she couldn't help being so good. Her talent was that effortless.
Chris Sligh – Season 6 finalist – Kiss from a Rose by Seal – One of the most hilarious Idol auditions ever. Plus he could sing. I was a fan from the beginning. But then he played his hand a little too hard. After making the grave mistake of insulting Simon, and a couple of vocal missteps, it was all over in 10th place. But who could forget Chris telling the judges he wanted to win Idol so he could make David Hasselhoff cry?
David Cook – Season 7 Winner – Living on a Prayer by Bon Jovi – It's funny how some contestants just creep up on you after awhile. During the pre-Idol spoiler frenzy, David Cook wasn't on anyone's radar. And after this audition he still wasn't. My thoughts were: Solid vocalist, nothing special. WHAT THE HELL IS UP WITH THAT HAIR ARE YOU KIDDING ME. David tells the story of how voice coach Byrd, taught him how to perform to the camera. But to be honest, he had me at "Happy Together. Many of your reactions to my enthusiasm was REALLY? Then you got it a couple of weeks later when he broke through on "Hello."
Megan Joy – Season 7 finalist – Can't Help Lovin that Man –  Megan Joy. A true weirdo and iconoclast. And I mean that as a compliment. Megan kind of fell apart later, but her raspy and extraordinary phrasing was mesmerising as she sang a cappella in front of the judges. Later in the season she would caw like a bird during her rendition of "Rockin Robin," ensuring no one would ever forget her.
Josiah Leming – Season 7 Hollywood – An original song and Chasing Cars by Snow Patrol – Josiah's audition consisted of lots of crying and a semi-fake story about living out of his car for many months. While the British accent coming from a Tennessee boy was puzzling, and his Snow Patrol cover a little shaky, Josiah impressed singing an original song.  After a meltdown in Hollywood, the singer was eliminated before the Top 24.
Adam Lambert – Season 8 runner-up  – Bohemian Rhapsody by Queen –  Adam Lambert was another contestant who didn't completely bowl me over until later. But I love everything about the way this audition is put together, from Coldplay's Viva La Vida heralding the arrival of a bold new talent, to the singer's triumphant exit with his golden ticket. And that argument between Kara DioGuardi and Simon about whether Adam was too theatrical–another example of Simon being dumb. He came around, though.
https://youtu.be/pIJYVPpt5Ls
Nick Mitchell aka Norman Gentle – Season 8 Top Top 36 – And I Am Telling You & Amazing Grace – I rewatched this audition for the first time in years, and laughed so hard I was crying. I usually hate joke auditions, and would normally be annoyed when a bad singer advanced to Hollywood based on personality. But not here. Nick is a gifted comic, his interplay with the panel, hilarious. "Stop pulling faces!" Simon begs, as Nick tries to be serious, and then fails.  The best part is him walking away with a golden ticket, gobsmacked, like he never expected that in a million years.
Lauren Alaina – Season 10 runner-up – Like We Never Loved at All by Faith Hill – Here we see the bubbly and effervescent Lauren, before she lost all her mojo later in the competition. Lauren even had a sob story: The cousin who introduced her to music had successfully battled cancer. But it's a mini-duet of "I Don't Want to Miss a Thing" with judge Steven Tyler, that makes this audition memorable.
Scotty McCreery – Season 10 Winner  – Your Man by Josh Turner – BABY LOCK THEM DOORS who could forget when sixteen year old Scotty walked into the audition room and busted out that deep deep voice of his. The singer was given a villain edit during Hollywood week, but here he's the Scotty we've come to know–mature, confident and sure of who he is as an artist.
Casey Abrams – Season 10 finalist – I Don't Need No Doctor by Ray Charles – Casey and his melodica were so oddball. Then he laid some Ray Charles on the judges. Pretty cool.  The trio's enthusiasm is so palpable during Casey's audition, it's no wonder they saved him from elimination during the finals.
https://youtu.be/5D6oxRy6d_g
Phillip Phillips – Season 11 Winner – Superstition by Stevie Wonder and  Thriller by Michael Jackson – You might be thinking "Oh here's another singer auditioning with his guitar, no big deal." Consider that guitars weren't even allowed to be used in room auditions until Season 13. The reaction to producers allowing Phillip to audition with his guitar was pretty incredulous. Because, he didn't even begin to impress until he picked up his instrument.
Candice Glover – Season 12 Winner – Syrup and Honey by Duffy – Watch this audition and realize that Idol producers really need to give this superb singer more attention and respect. Nicki Minaj became officially "obsessed" with her, and pretty much rung that bell all through the season.
Burnell Taylor – Season 12 finalist – I'm Here from The Color Purple – Burnell's backstory told a story of surviving Hurricane Katrina. Then, he brought the judges to tears and a standing ovation with a rousing performance of "I'm Here" from The Color Purple. "Burnell made me cry," said judge Mariah Carey as she dramatically wiped away a tear. Burnell was easily the best of a weak field of male vocalists that season.
Sam Woolf – Season 13 finalist – Lego House by Ed Sheeran – If Sam Woolf hadn't been so wooden and petrified on camera, he could have gone farther than fifth place. That was generally the problem with season 13–talented vocalists who had poor performance skills.  Although his timing was off  (he performed way too fast!) Sam's vocal tone and phrasing made the singer an instant front runner and viral youtube hit.
https://youtu.be/RAvmKDwf3DU
Jessica Meuse – Season 13 finalist – Blue Eyed Lie (Original) – Jessica's raspy vocals and obvious songwriting skills made the Alabama native a contestant to watch. My favorite audition of Season 13.
Clark Beckham – Season 14 runner-up – It's a Man's Man's Man's World by James Brown – Oddly, the judges decided to gang up on Clark after he delivered an impressive rendition of the James Brown classic. Harry Connick Jr. was so unimpressed, he declined to advance the singer.  My take is the judges were setting up a growth arc for Clark, who went on to become the frontrunner for most of the season. Eventually, a combination of missteps from the vocalist, and manipulative forces beyond his control, ensured a second place finish behind Nick Fradiani.
https://youtu.be/8KHVlyVIadM
Jax – Season 14 finalist – I Want to Hold Your Hand by The Beatles – Jax became a viral sensation and front runner after her emotional, piano driven rendition of the Beatles "I Want to Hold Your Hand." Her backstory, involving the way her family's life changed after 9/11 was particularly moving, too.
https://youtu.be/GteHYc54td0
Joey Cook – Season 14 finalist – Tallest Man on Earth by King of Spain – Joey charmed the judges and America when she performed the obscure "Tallest Man on Earth" accompanying herself on "Squeezebox."  Harry couldn't resist a few suggestive jokes.
https://youtu.be/CLsAssPVJvs