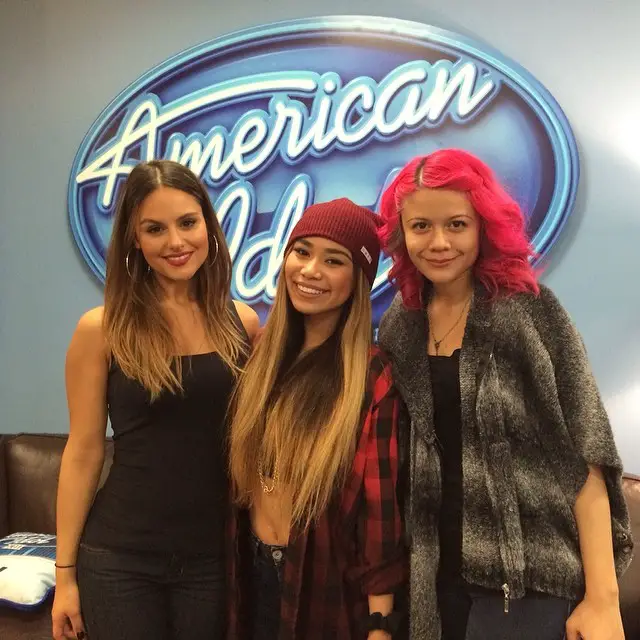 Jennifer Lopez posted this photo of American Idol alums, Pia Toscano (S10) Jessica Sanchez (S11) and Allison Iraheta (S8) on her Instagram yesterday. "Look who dropped by #idol #iluhyapapi live tomorrow night #staytuned #iluhyapapionidol," read the caption with the photo.
@IdolSpoilers is reporting that the trio will perform with Jlo on her song "I Luh Ya Papi" on the American Idol results show tonight.
Allison takes the Idol stage every week as a backup singer for Ricky Minor and the Idol band.