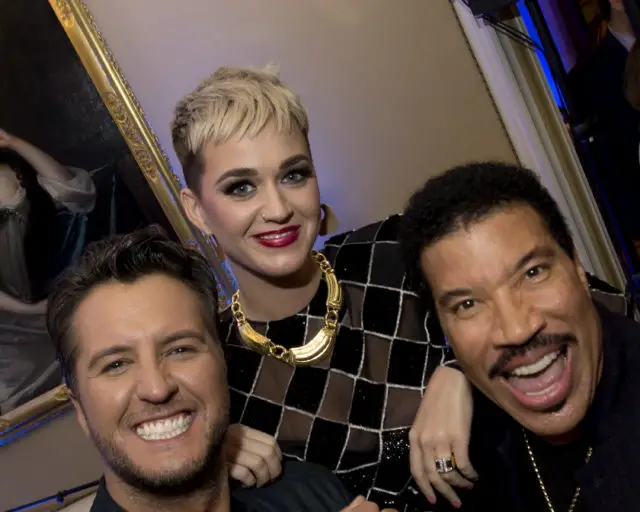 Here's the latest American Idol doom and gloom from TMZ. It's all about Katy Perry's inability to arrive on time–which doesn't seem to bother her fellow panelists. Additionally, there's a lack of fake tension between the judges. OH NOES. AMERICAN IDOL'S RETURN IS RUINED.
Katy Perry is having some serious issues making it to the "American Idol" judge's table on time.

Production sources tell us Katy's almost always late to the audition rounds, showing up 10-25 minutes after call time. While it's been frustrating for show producers, we're told the other judges — Luke Bryan and Lionel Richie — haven't been all that upset.

There's a bigger issue that looms. We're told the judges are all solid and their chemistry is good. Problem is … there's no comedic tension a la Paula/Simon or Blake/Adam on "The Voice." Katy is really fun, Lionel has a strong point of view and Luke's pure country. But they're not at each other's throats, either in a serious or funny way, and some honchos are worried that's the kind of heat that makes a show a hit.

As one source said, the editing of the auditions is everything. It could make or break the reboot.
No fake frenemy tension between the judges a la Blake Shelton and Adam Levine on The Voice? I don't know about you, but coaches banter is the lamest aspect of The Voice. If I weren't recapping for a blog, my mute button would be getting a heavy workout.
It's true. American Idol probably came back too soon. Not many folks are clamoring for its return. It's up against the still popular The Voice–a contest the show probably won't win. The gossip surrounding Katy's big $25 million dollar payday and subsequent budget problems has done American Idol no favors. Personally, I'm hoping for the best, but braced for the worst. But I don't believe a lack of contrived banter is the thing that will sink the show's return.
When the Hollywood Rounds begin in Los Angeles, I expect more gossip will be coming our way. Stay tuned.