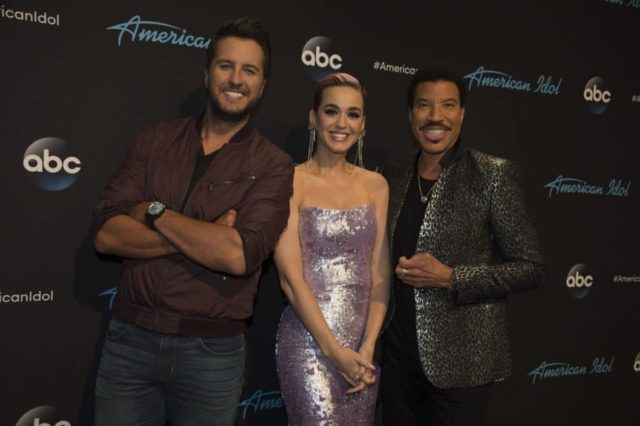 According to ABC, the May 20 American Idol performance finale will feature a Top 3. It is the first time in the show's HISTORY that a Top 2 did not compete in the finale for the crown.
This is according to a new press announcement ABC on Wednesday regarding the networks May sweeps programming.
It's possible there could be a real time vote on that episode, eliminating a singer by the end of the night. But probably not. That big twist that will have Idol airing in all 50 states at the same to to accommodate real time voting is ONLY set for the next three weeks.
Sunday April 29 Top 10 is Disney night, followed by the Top 5 (and a rumored Prince night) on May 6. The last Sunday that Idol will air across 50 states at the same time is May 13 for the Top 5. I would bet that May 20 will involve overnight voting only, unless the show decides to do some horrible twitter instant vote similar to The Voice.
American Idol 2018 Full Schedule
But with such a short live finals window–only five weeks–a Top 3 for finals seems reasonable. Sure, Idol purists may balk. But I think we'll get over it. Change is good sometimes. Right?
ETA: I wish there were more weeks of live shows, and if ABC DOES renew American Idol, they find a way to make the finals longer by at least a couple of weeks. No Olympics next year means the Academy Awards could be scheduled earlier. (ETA: Oscars 2019 are scheduled for February 24. The following Sunday is March 3.)
Also, find panelists who are able to fit more live shows into their schedules. There is no reason for the Top 24 shows NOT to be live!