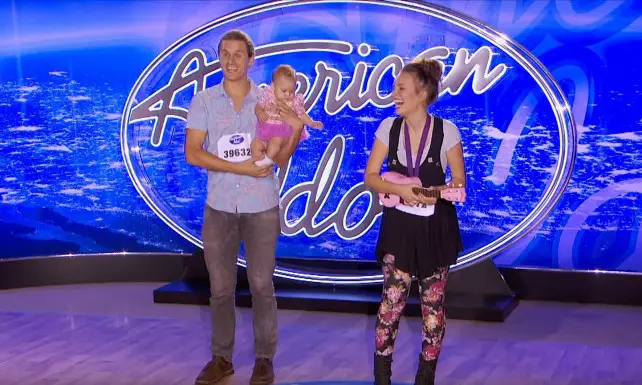 Check out these video previews from the new season of American Idol, which will begin its 15th and farewell season with a special two-night, four-hour premiere event Wednesday, Jan. 6 (8:00-10:00 PM ET/PT) and Thursday, Jan. 7 (8:00-10:00 PM ET/PT) on FOX.
These clips are from Wednesday's episode–which covers the audition cities, Atlanta, Georgia and Denver, Colorado–and offer a little glimpse of the talent to be found on this very last season of American Idol. Host Ryan Seacrest and judges Jennifer Lopez, Keith Urban and Harry Connick, Jr. all will be returning for the final season.
PLEASE KEEP YOUR COMMENTS SPOILER FREE. Please respect that some folks want to remain SPOILER FREE before the show is broadcast. If you want to chat outcomes, head to the Top 24 spoiler post here:
American Idol 2016 Spoilers – Season 15 Top 24
Josiah Siska – Ghost Riders by Johnny Cash
Josiah sings with an amazingly low baritone. So low, he makes Scotty McCreery seem like a tenor! Harry Connick Jr. couldn't help pulling focus, jumping up to knee-slap along.
Alex Sasser – Count on Me by Bruno Mars
The husband and wife duo, Alex and Jordan Sasser auditioned for the judges together, bringing their adorable baby along in order to hypnotize the judges with her cuteness. Only Alex's audition is featured in this clip. The singer accompanies herself on ukulele as she croons a Bruno Mars tune. You'll have to wait until January for Jordan's song!
Michelle Marie – Blue by LeAnn Rimes
Fifteen Year old Michelle Marie stuns the judges with her otherworldly talent. The best of this bunch. Watch it here.