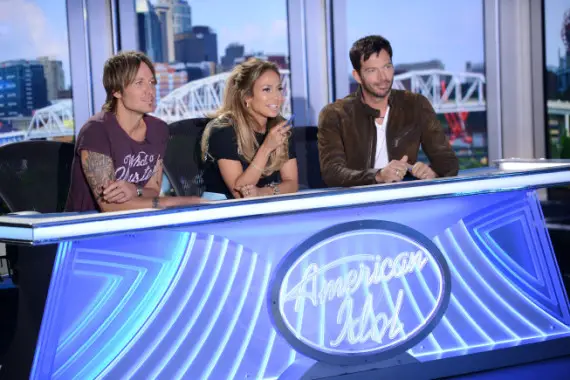 American Idol 14 Spoilers –  Hollywood Continues at The Showcase!
I've got some brand new intel on the next round of American Idol 14!
This bit of news is ROCK SOLID from a TRUSTED SOURCE. The next phase of the American Idol 14 Hollywood Round will take place in December. That's when the remaining 40 contestants will perform for the judges before they are whittled down to 24.
Read More:
The American Idol 14 Spoilers – The Top 40
Masterlist of American Idol 14 Spoilers Hollywood Contestants
The round is NEW. The Idol producers are calling it "The Showcase."
Each of the 40 contestants who advanced to this new round has submitted THREE songs. Producers will pick ONE. Singers will perform the producer-picked tunes at The House of Blues in Hollywood. The date of the HOB round is still to be determined!
UPDATE: Just heard from a contact that the contestants will be performing with Rickey Minor and the Band!!!!
As always. Spoiler Tips are accepted at This Link!  If you know something and are dying to spill. GET IN TOUCH! WE LOVE SPOILERS!
A big shout out to AdamSLM who has been helping me out big time with contestant research!